What is in season in January? January produce guide with seasonal fruits, vegetables and fish.
The full list of seasonal produce to get the most out of these ingredients. Also includes lots of seasonal recipes to inspire you.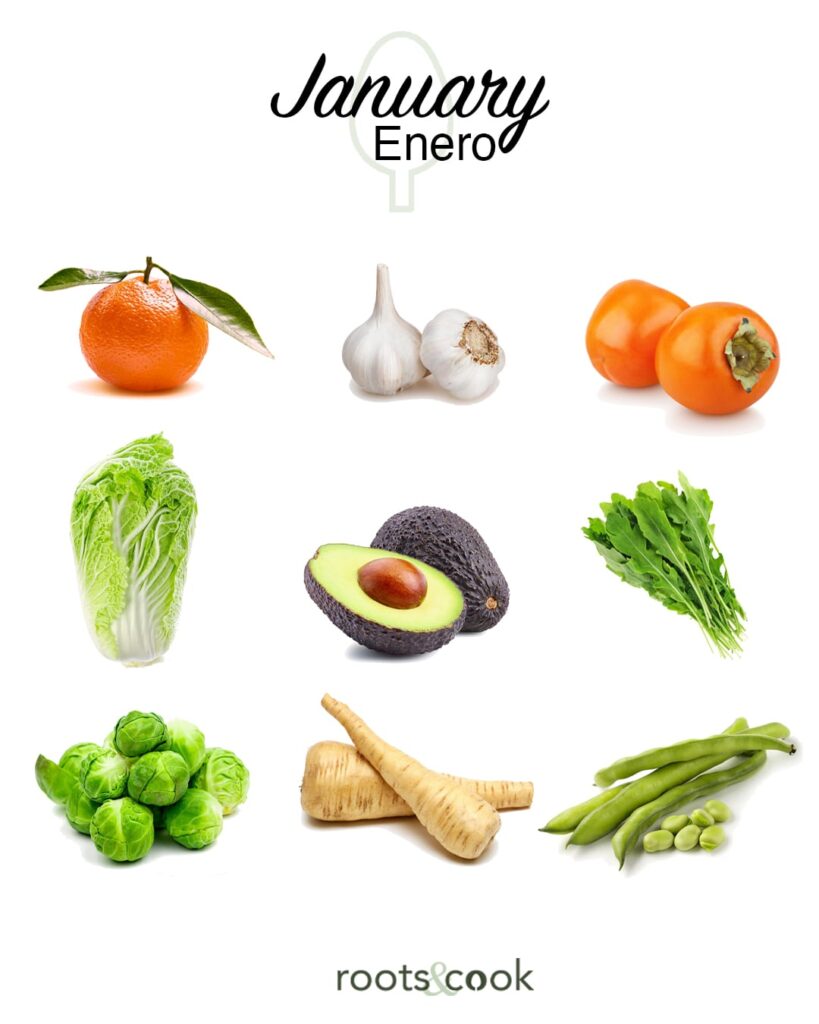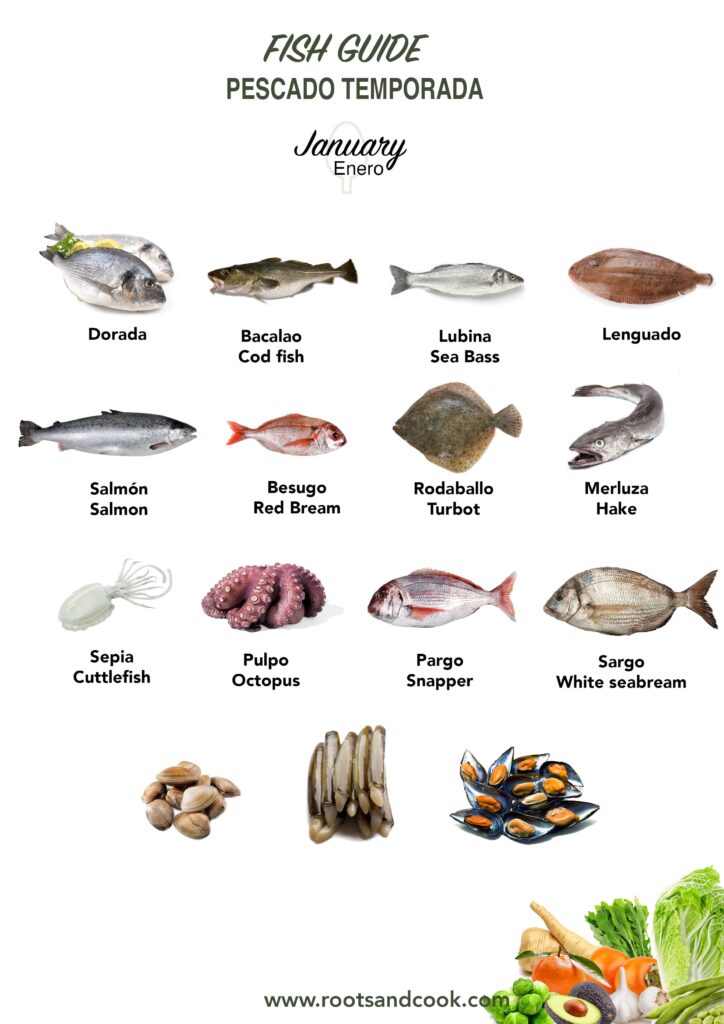 ---
January Produce Guide – What Is In Season
Winter is full of flavourful fruits and vegetables to add colors to your dishes.
Tangerine
Garlic
Persimmon
Napa cabbage
Avocado
Chicory
Brussels sprouts
Parsnip
Fava beans
Do you need some recipes inspiration? Let me help you with that.
---
January produce guide with recipe inspiration
Fruits and vegetables:
1. Tangerine
2. Cabbage
3. Avocado
4. Parsnip
5. Fava beans
---
Fish:
1. Sea bass
2. Octopus
3. Cuttlefish
---
I hope you found lots of inspiration to add some seasonal fruits and vegetables to your grocery list.