Grilled nectarine and bonito or tuna salad, using seasonal fish and fruit, just perfect.
Bonito is in season now and using it grilled on a salad is just a great idea but if you combine it with some fresh lettuce and sweet grilled nectarines is just amazing.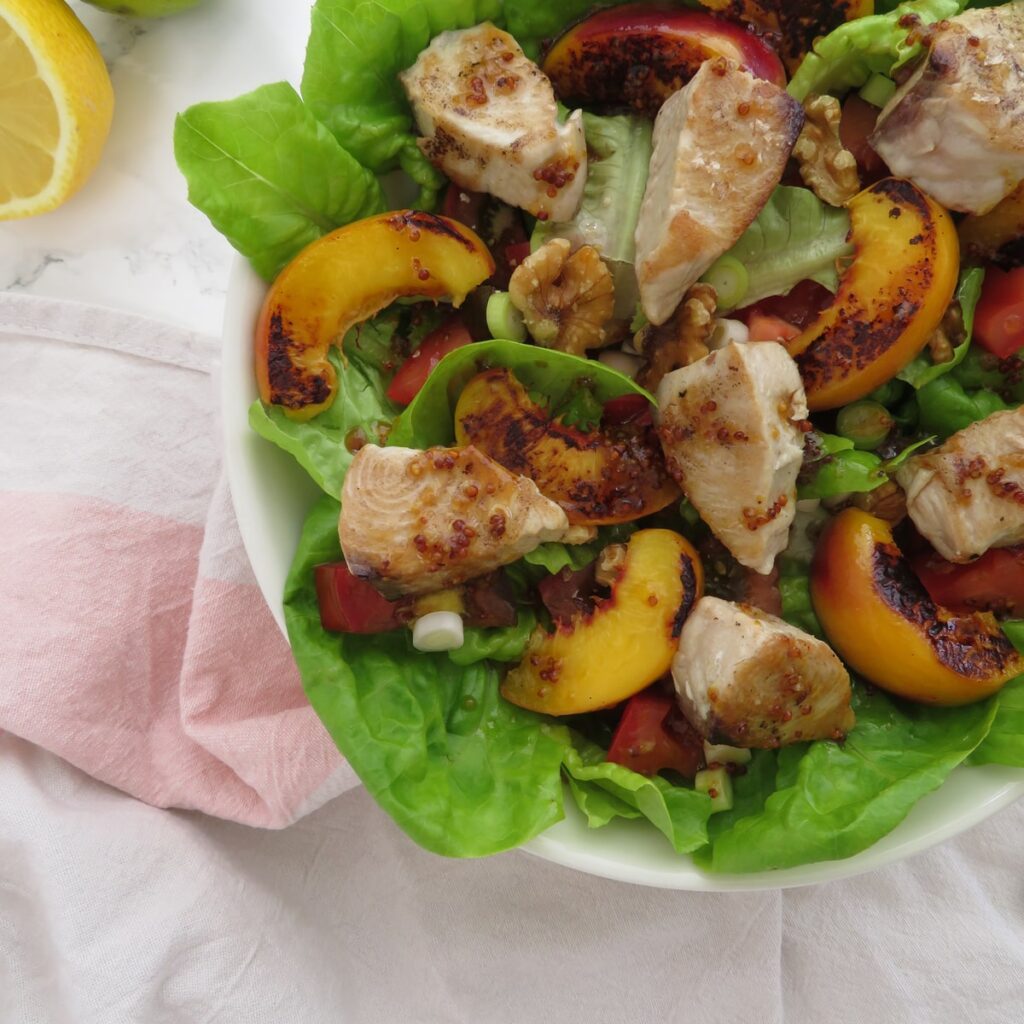 Let me know if you like this summery combination.
Enjoy it!
Grilled nectarine and bonito salad
Course: Salads
Cuisine: Mediterranean
Difficulty: Easy
Ingredients
Lettuce

1 tomato, sliced

2 green onions, chopped

1 nectarine, cleaned and sliced

70 g bonito, cut in large cubes

1/4 cup walnuts

Dressing

1 teaspoon Dijon mustard

1 teaspoon honey

1 teaspoon balsamic vinegar

2 tablespoon olive oil

1/4 teaspoon salt

Ground black pepper
Directions
Place the lettuce, diced tomatoes and green onions on a large platter.
Heat 1/4 teaspoon olive oil in a griddle pan over high heat.
Griddle nectarines for 1-2 minutes on each side until charred and caramelised. Transfer and arrange over the lettuce.
On the same pan over high heat, griddle bonito or tuna cubes. 1 minute max on each side as otherwise it will overcook. Arrange over the lettuce.
Dressing
Whisk together all the ingredients in a small bowl.
Drizzle over the dressing and scatter with the walnuts to serve.