Clafoutis with cardamom, easy and delicious summer dessert.
Perfect to use any ripe summer fruit you have in the fruit basket. You can use peaches, strawberries, mango, any fruit you like.
What is in season now? Check here.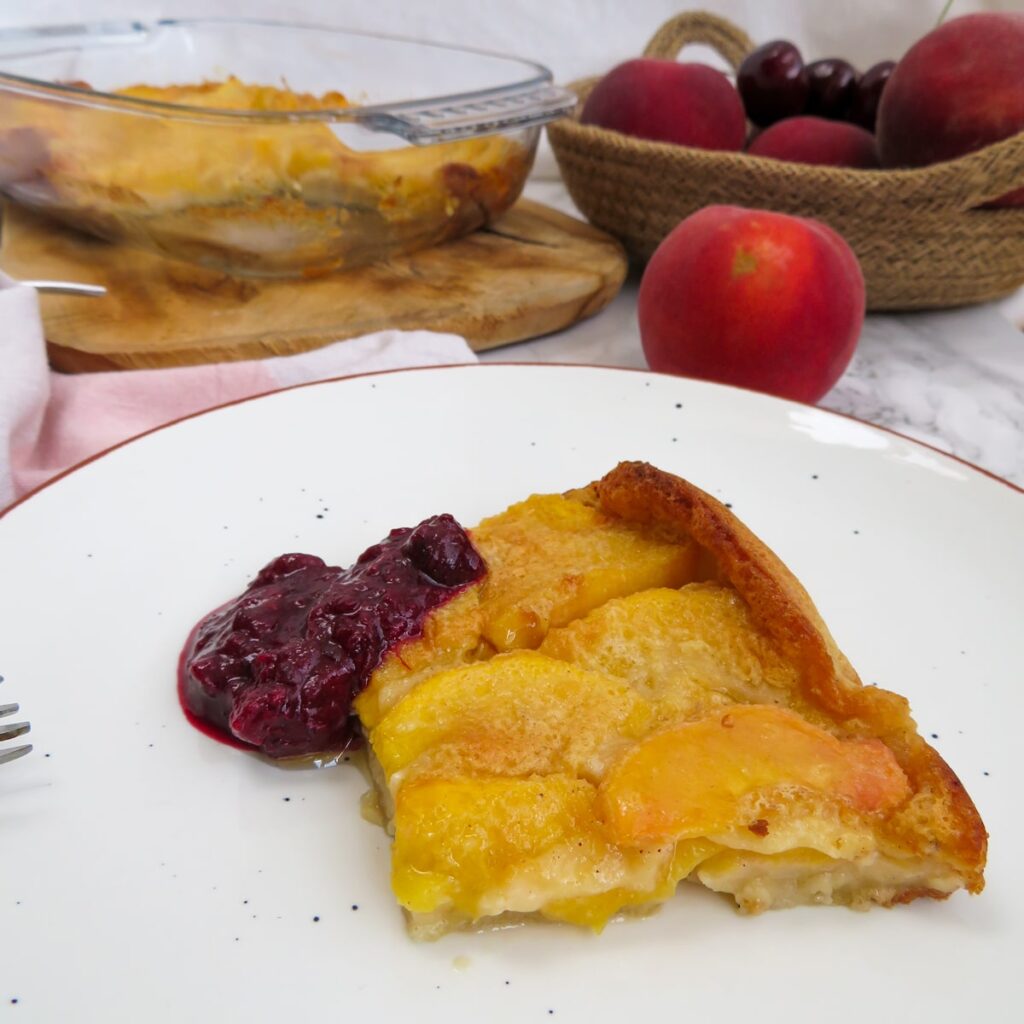 We will also use some cardamon to give a special flavour to this French dessert.
More traditional dessert ideas, here.
Let's start.
Clafoutis with cardamom
Course: Traditional
Cuisine: French
Difficulty: Easy
Use any summer fruit: plums, peaches, cherries, nectarines, apricots, strawberries…
Ingredients
200 g fruit

2 fresh eggs

50 g flour

40 g sugar

50 g milk

25 g melted butter

A pinch of salt

1/4 teaspoon cinnamon powder

1/2 teaspoon vanilla extract

1/4 teaspoon ground cardamom

Butter to coat the baking dish
Directions
Coat a medium-size baking dish with butter.
Heat oven to 180°C.
Slice the fruit and place it in the baking dish, creating a single layer of fruit.
In a large bowl combine eggs, cardamom, sugar, vanilla extract, cinnamon powder and salt. Whisk until smooth.
Add flour and whisk until combined.
Add milk and melted butter and whisk.
Pour slowly over the fruit.
Bake for 40-45 minutes.
Let cool for 15 minutes before serving.
Serve with some jar or vanilla ice cream.