Pasta with fava beans pesto, creamy and absolutely delicious.
What is in season in January? Fava beans (board beans). I know they might not look like the most delicious vegetable but trust me and give them a chance.
Turn them into the creamiest pasta with fava beans pesto, add some sun-dried tomatoes and pan-roasted pine nuts, just perfect.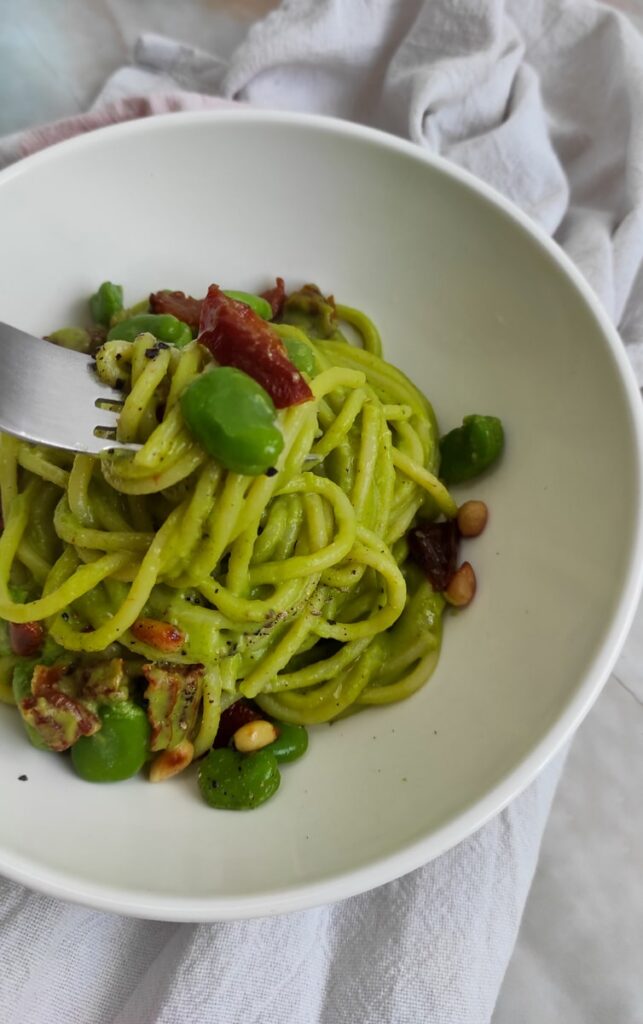 Fresh or dry fava beans?
We will use fresh (green) fava beans for this recipe, you can use the fresh ones from the pods or the frozen version, easy to find at any supermarket.
What kind of pasta?
You can use your favourite pasta to make this pasta with fava beans pesto, but I think it goes really well with linguine.
Video recipe:
Still not a big fan of fava beans?
You can also use fresh peas when they are in season, also delicious to make peas pesto.
Can I use fava beans pesto for something else?
What about this toast? So simple yet so good combo.
---
What else is in season in January?
Winter is full of flavourful fruits and vegetables to add colors to your dishes. Time to enjoy tangerine, garlic, persimmon, napa cabbage, avocado, chicory, Brussels sprouts, parsnip and fava beans.
---
All set to start making this delicious pesto? Let's start!
Pasta with fava beans pesto
Course: Main
Cuisine: Itaian
Difficulty: Easy
Ingredients
200 g linguine

Fava beans pesto:

200 g shelled and blanched fresh fava beans

10 g pine nuts

25 g parmesan cheese, grated

5-6 fresh basil leaves

1 small garlic clove

1/4 teaspoon salt

Black pepper

15 g olive oil

1/2 cup of water

Toppings:

50 g shelled and blanched fresh fava beans

8 g pan-roasted pine nuts

40 g sun-dried tomatoes, diced
Directions
Fava beans pesto
Place all the ingredients in a blender: fava beans (200 g), pine nuts, parmesan, basil, garlic, salt, pepper, olive oil and water.
Blend until smooth.
Bring a large pan of water to the boil, add 1 teaspoon of salt and place in the linguine. Cook al dente (check pack instructions for timing).
When the pasta is almost ready, heat 1/2 cup of the pasta boiling water in a large pan over low heat.
Add the pesto to the pan and combine it with the pasta water. Add the pasta and mix until creamy. Add more pasta water if needed.
Serve and top with fava beans, sun dried tomatoes and roasted pine nuts. Sprinkle some black pepper and drizzle some olive oil. Add some more grated parmesan cheese on top 😉
If you are looking for a good blender, this is the one I have:
Had it for several years and loving it.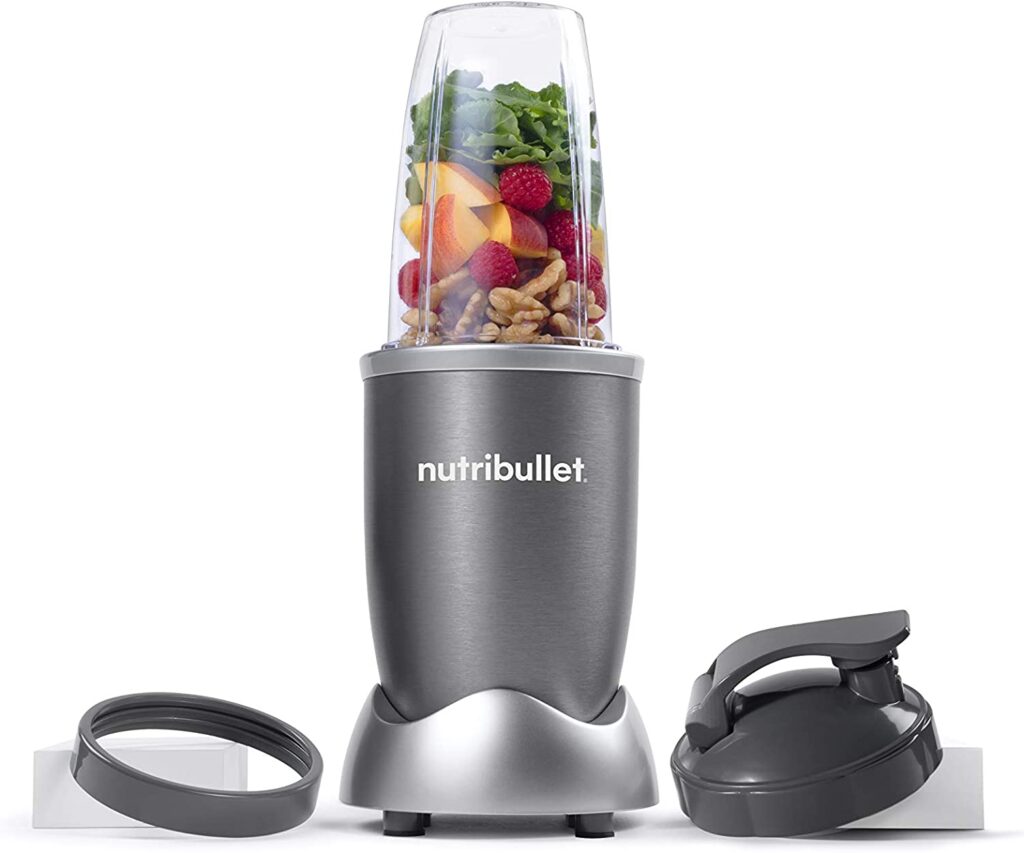 ---
This post contains affiliate links.