If you are looking for a cabbage recipe, this easy cabbage fritters with avocado dip is all you need.
Simple and quick to make, healthy and flavourful.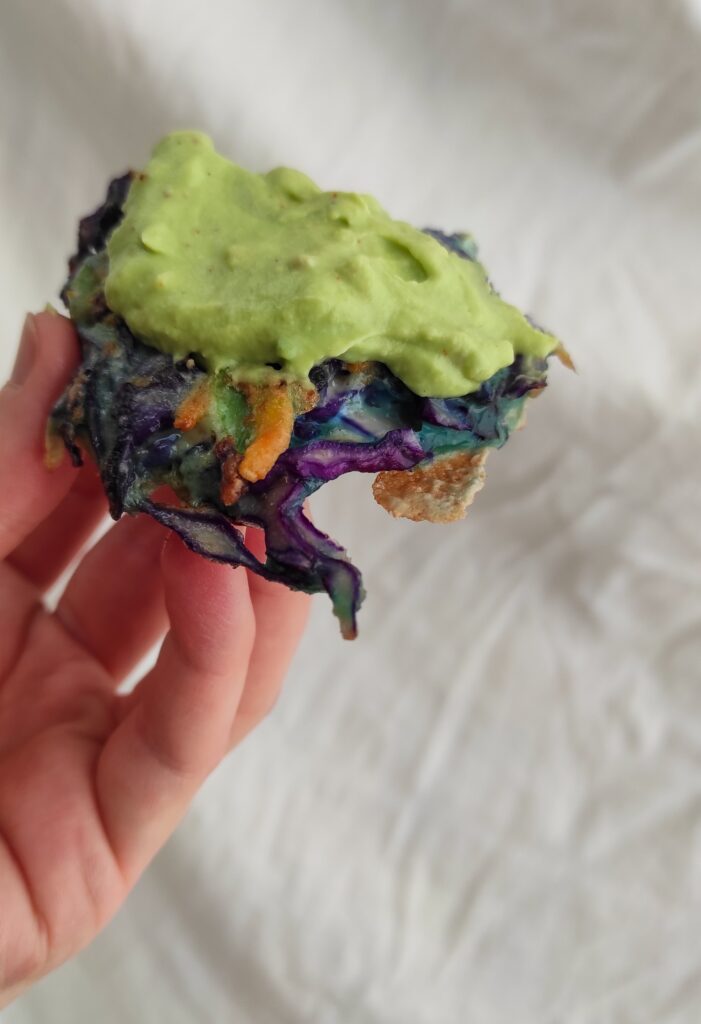 Avocado dip?
I think that the best way to enjoy this cabbage fritters is an easy avocado dip, but you can also make some garlic-lime yogurt sauce.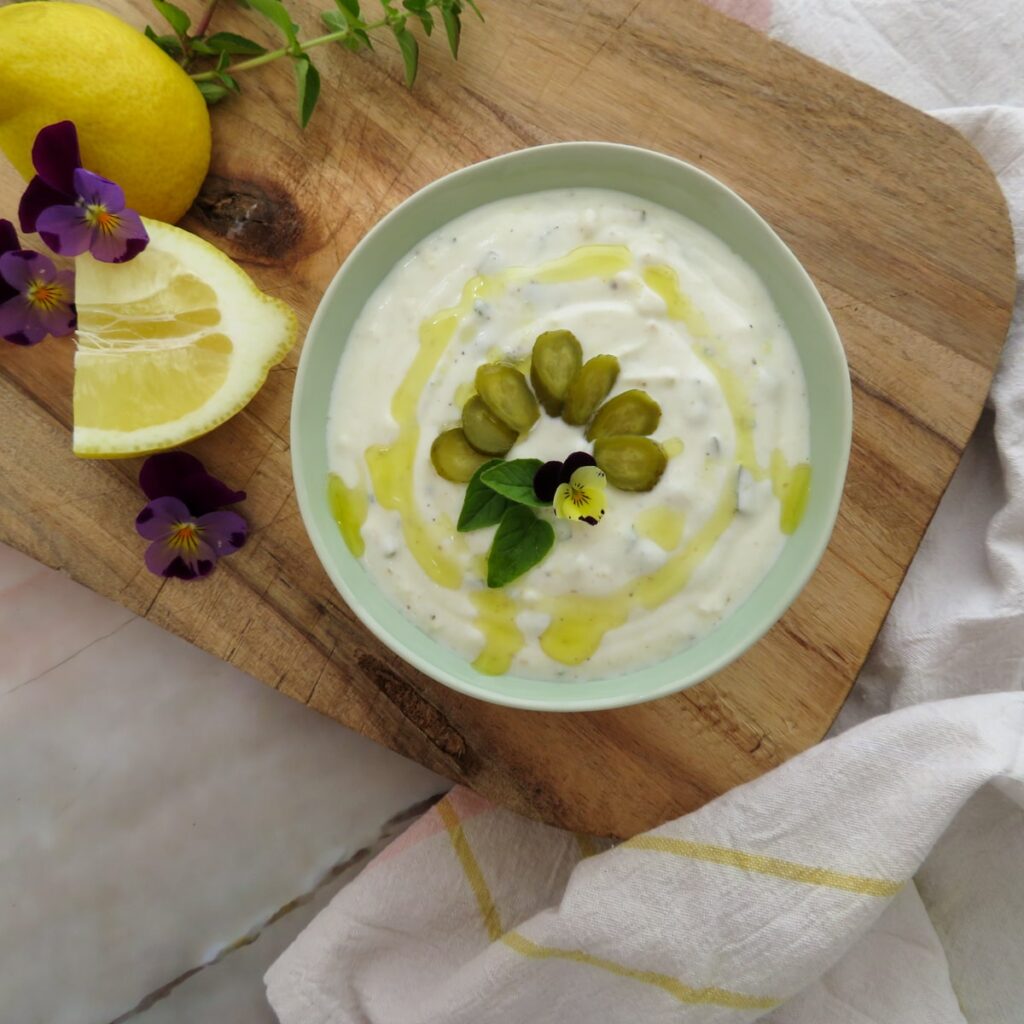 ---
Video recipe – IG
---
Need more seasonal recipes? What is in season in February?
Let me inspire you with some recipe.
---
Cabbage fritters with avocado dip
Course: Starter
Cuisine: Mediterranean
Difficulty: Easy
Ingredients
125 g shredded cabbage

40 g grated carrots

1 thinly sliced scallions

2 eggs

1 tablespoon flour

1/2 teaspoon garlic powder

1/2 teaspoon salt

Black pepper

Avocado dip

1 avocado

1 tablespoon yogurt

1/2 teaspoon garlic powder

1 teaspoon olive oil

Salt

Pepper

1/2 teaspoon chili powder

1 teaspoon lime juice
Directions
In a medium-size bowl add cabbage, scallions, carrot, flour, eggs, garlic powder, salt and pepper, and toss to combine with a fork.
Heat 1 teaspoon of olive oil in a large pan over medium heat.
Add 1 tablespoon of the vegetable mixture and press down with a spatula. Cook for 2-3 minutes on each side. Repeat with the rest of the fritter mixture.
Avocado dip
Place all the ingredients in a blender and blend until smooth. Transfer to a bowl.
Serve warm fritters with the avocado dip.
Cabbage fritters with avocado dip – video recipe