Slow cooker easy chicken tacos, best plan for the weekend.
Easy, flavourful and so tender. These slow cooker tacos are all you need for a casual dinner with friends or family.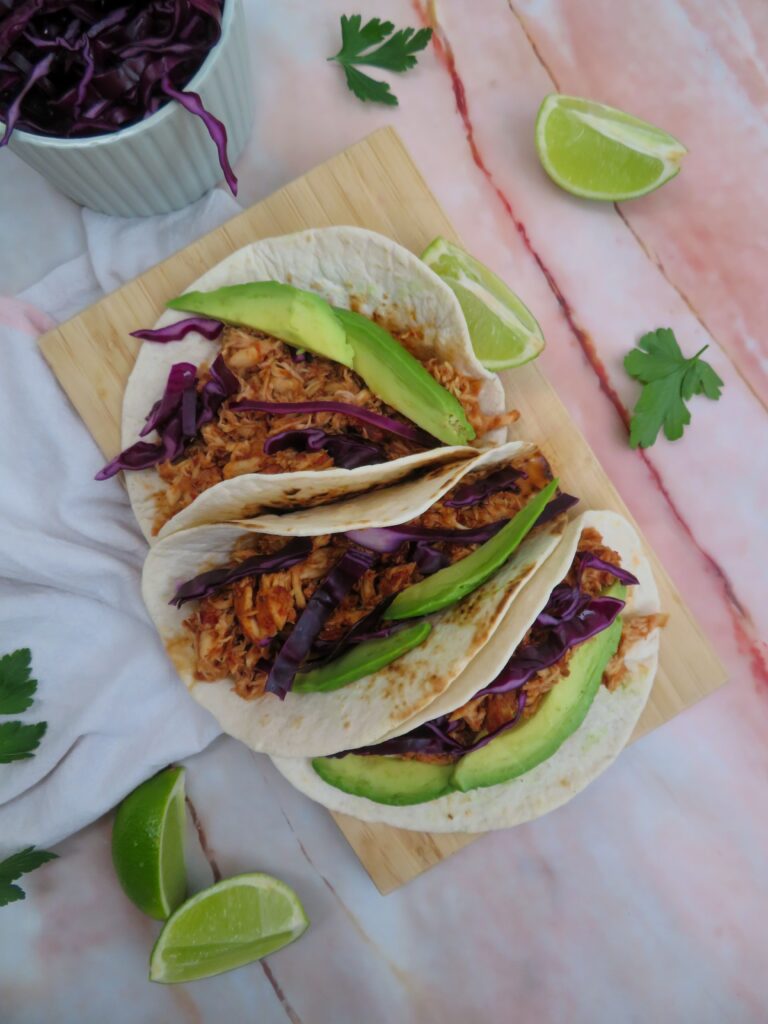 Chicken breast or chicken thighs to make slow cooker chicken tacos?
I like to use chicken breast as then it is so easy to shred but thighs will also turn so tender.
Does it really get that tender?
YES! I was a little bit sceptical first time I tested the recipe but trust me, the chicken and the tacos will be so tender and juicy.
Any other taco ideas?
There are so many different tacos that you can try, these are some of my favourites:
From fish tacos to roasted rib or mushroom tacos.
---
Get all the spices and let's start!
Slow cooker easy chicken tacos
Course: Main
Cuisine: Mexican
Difficulty: Easy
Ingredients
Slow cooker chicken

2 chicken breast

1 diced canned tomatoes, 1 cup

1 teaspoon chili powder

1/2 teaspoon dry oregano

1 teaspoon cumin powder

1 teaspoon paprika

1/4 teaspoon onion powder

1/2 teaspoon garlic powder

1 teaspoon salt

1/2 teaspoon black pepper powder

1 tablespoon olive oil

Toppings

Sliced avocado

Finely sliced cabbage

Lime wedges

Taco shells

Optional: Cheese, chopped tomatoes, jalapeño, sour cream…
Directions
Place the chicken, tomato and all the spiced in the slow cooker. Mix and cook on HIGH for 3 hours.
Shred the chicken with 2 forks and give a good stir to mix it with the sauce.
Heat the taco shells, add assemble the tacos. Add some cheese (optional), chicken, cabbage and a slice of avocado (or any of your favourite toppings). Drizzle with lime juice right before eating it.
This is the slow cooker I use.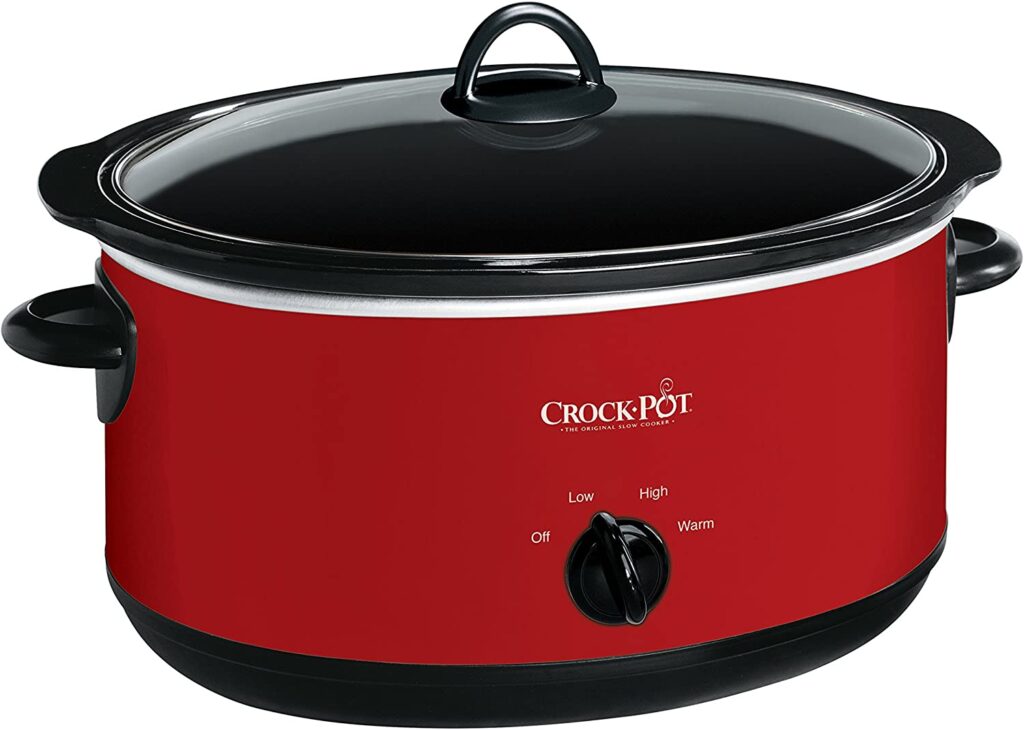 ---
This post contains affiliate links.