Rutabaga – Swede cake, a different way to enjoy this root vegetable.
I got a beautiful rutabaga last week at Lekkernassuh so I had to test something new with it.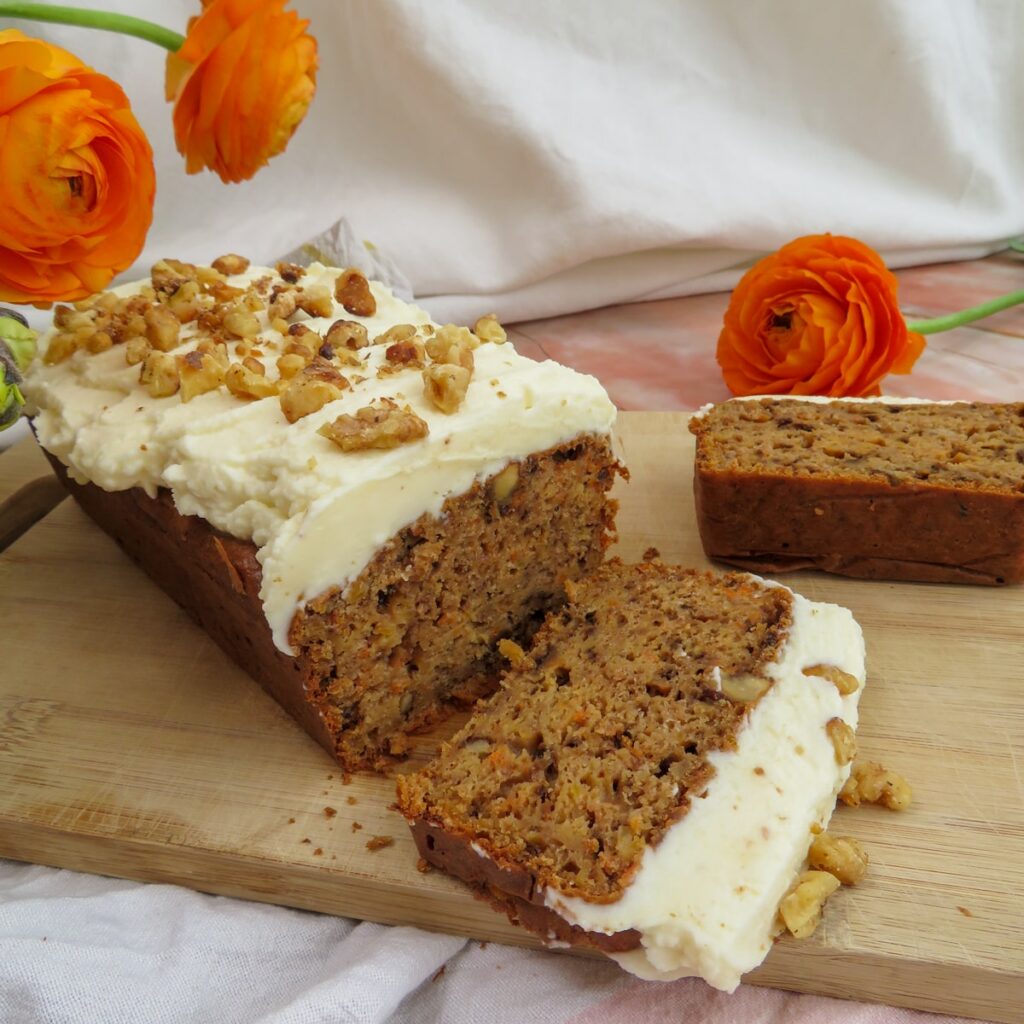 ---
Rutabaga or Swede is an hybrid between a turnip and a cabbage. You can use it raw on a salad, mashed it or make some creamy soup. This time I wanted to try something different and make a cake with it! The result was amazing, loved it! The cake is moist, flavourful and full of vegetables. Definitely a fun way to eat vegetables 🙂
---
Frosting:
The cake is not extremely sweet so the frosting couldn't be the classic buttercream frosting, needed to be something lighter. So I decided to make a light mascarpone and butter cream, not so sweet but with a vanilla flavour that matches perfectly the rutabaga cake.
---
If you are looking for a nice but not so heavy dessert for a family dinner or to bring it to a friends house and surprise them this one definitely will do. For sure they will be surprised with the flavour of the cake but also when you let them know the ingredients!
Let's make some delicious swede cake!
Rutabaga – Swede cake
Course: Dessert, Traditional
Cuisine: American
Difficulty: Easy
Ingredients
200 g very finely grated rutabaga

50 g very finely grated carrot

50 g apple puree*

50 g walnuts

150 g wholemeal flour

50 g brown sugar

50 ml olive oil (or melted butter)

50 ml milk

2 eggs

1/4 tsp baking soda

1 tsp baking powder

Pinch of salt

1 tsp vanilla extract

1 tsp ground cinnamon

1/4 tsp ground nutmeg

Frosting

150 g mascarpone or cream cheese, room temperature

40 g butter, room temperature

1 tablespoon icing sugar

1 tsp vanilla extract

Tools
Directions
Heat the oven to 180ºC (350ºF). Place walnuts is a small oven tray and roast for 8-10 minutes. Allow to cool down and chop them in small pieces. Set aside 1 tbs of the roasted walnuts for garnish.
Rutabaga cake
Bowl 1: In a medium-size bowl combine grated rutabaga and carrot with the apple puree and the walnuts (except the ones for garnishing).
Bowl 2 (dry ingredients): In a medium-size bowl, combine flour, baking soda, baking powder, cinnamon, nutmeg and salt.
Bowl 3: In a large bowl combine eggs and sugar with a hand mixer on medium speed. Until they double in volume. Beat in the olive oil, milk and vanilla extract until fully combined.

Add the dry ingredients and combine with the mixer at medium-low speed.
Stir in the grated rutabaga, carrot, apple puree and walnuts. Using a spatula, fold the ingredients together until just combines. Or mix with the hand mixer at low speed (30 seconds).
Pour the batter into a rectangular pan.
Bake 35-40 minutes at 180ºC or until toothpick inserted in the centre comes out clean.
Allow cooling completely in the pan on a wire rack. The cake must be completely cool before adding the frosting.
Frosting:
In a large bowl, beat together the butter, mascarpone or cream cheese, vanilla and icing sugar using a hand mixer on medium speed, until creamy and fluffy.
Assembly:
Spread the frosting on top of the cake.
Sprinkle some roasted walnuts
Enjoy it!
Notes
*Apple puree: Peel an apple and cut into chunks. Place in a bowl and cover with plastic wrap. Microwave for 2-3 minutes and mash with fork.
More traditional cakes, here.
For healthy desserts, check here.
---
This post contains affiliate links.