Pulled turkey quesadillas, tender and flavourful turkey cooked on the slow cooker to make the most amazing quesadillas. So simple yet so good.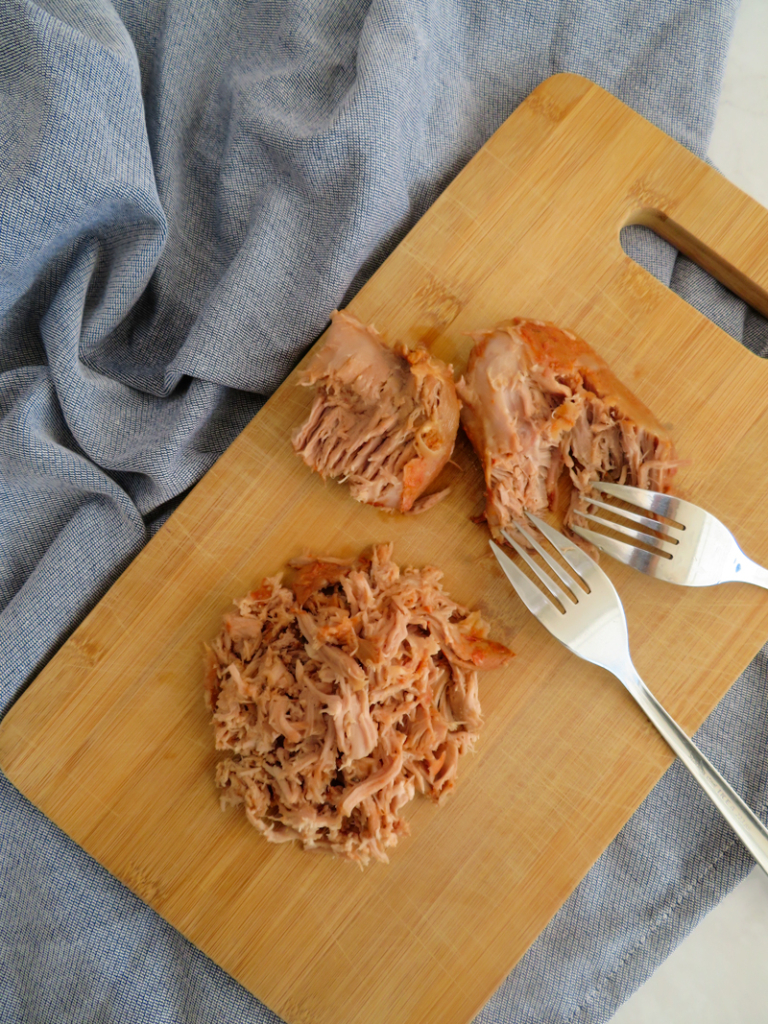 Pulled turkey quesadillas with:
Guacamole: To me the best dip to great homemade quesadillas. Make sure to use good quality and creamy avocados as it will make a huge difference. Truly love these avocados from Malaga, organic and creamiest avocados I have ever tried. (non sponsored: ) )
Pico de gallo: Freshly make pico de gallo is also perfect to enjoy with quesadillas.
Yogurt sauce: Yogurt, garlic and lime sauce will also be an amazing combination.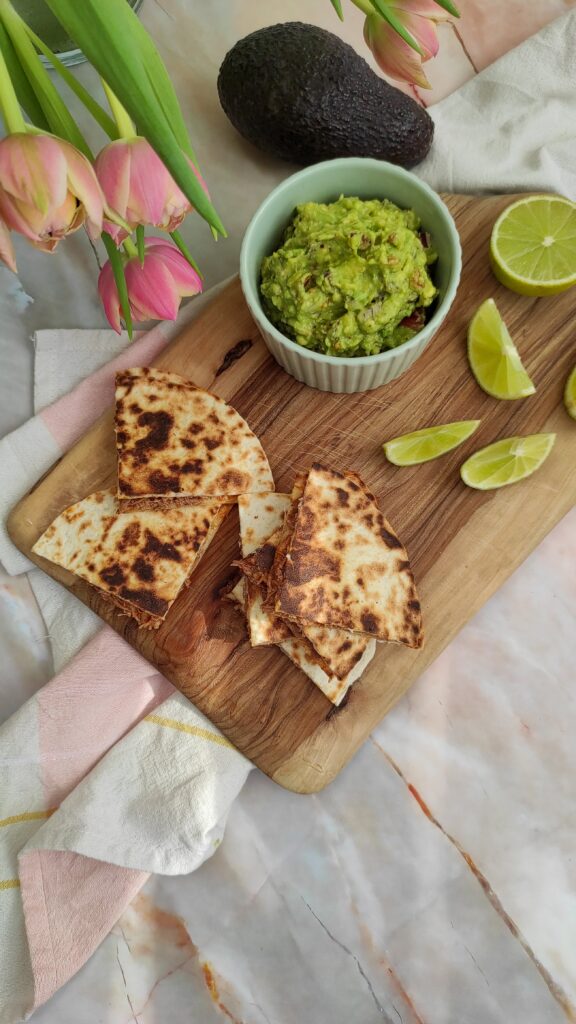 Let's start!
Pulled turkey quesadillas
Course: Appetizers and Snack, Meat, Slow Cooker, Sous Vide
Cuisine: Mexican
Difficulty: Easy
Ingredients
Large flour tortillas

Grated cheese

To serve

Guacamole
Directions
Heat a large skillet over medium heat.
Place one tortilla in the pan. Cook for 30 seconds and flip.
Take 2-3 tablespoons of the pulled turkey and spread over the tortilla.
Sprinkle with grated cheese.
Cover with another tortilla and lower the heat. Cook for 1 minute and flip carefully but quick using a spatula.
Cook for 1-2 minutes on the other side.
Transfer the quesadilla to a chopping board and cut into wedges.
Repeat with the rest of the quesadillas.
Serve with some yogurt sauce or guacamole.
Recipe Video
If you need more info about slow cooker and how to choose the right one for you, check this post.
---
This post contains affiliate links.