Simple and delicious homemade burger buns in 2 versions, CLASSIC burger buns and 100% WHOLE WHEAT BURGER BUNS.
Both versions are really good and easy to make if you follow all the steps on the video.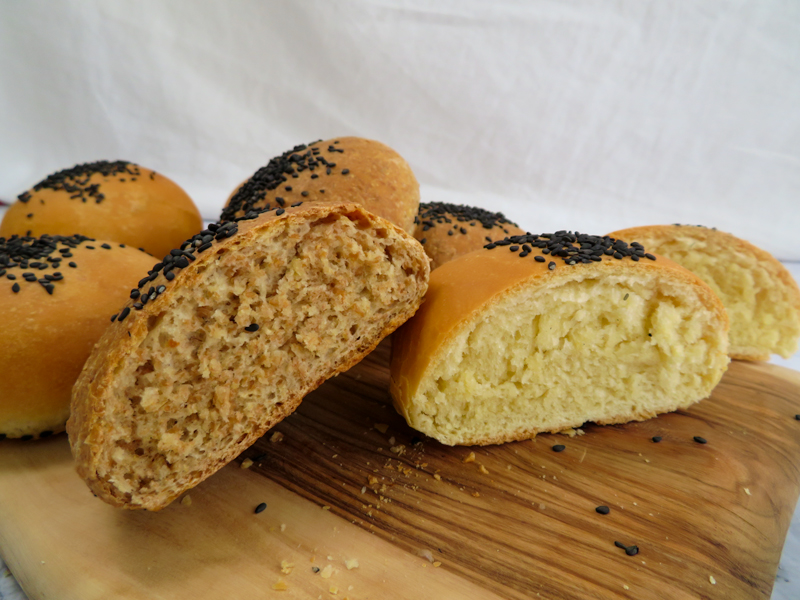 Maybe you made the pulled turkey on the slow cooker or sous vide and now you want to make homemade burger buns? Because 100% homemade is always the best food.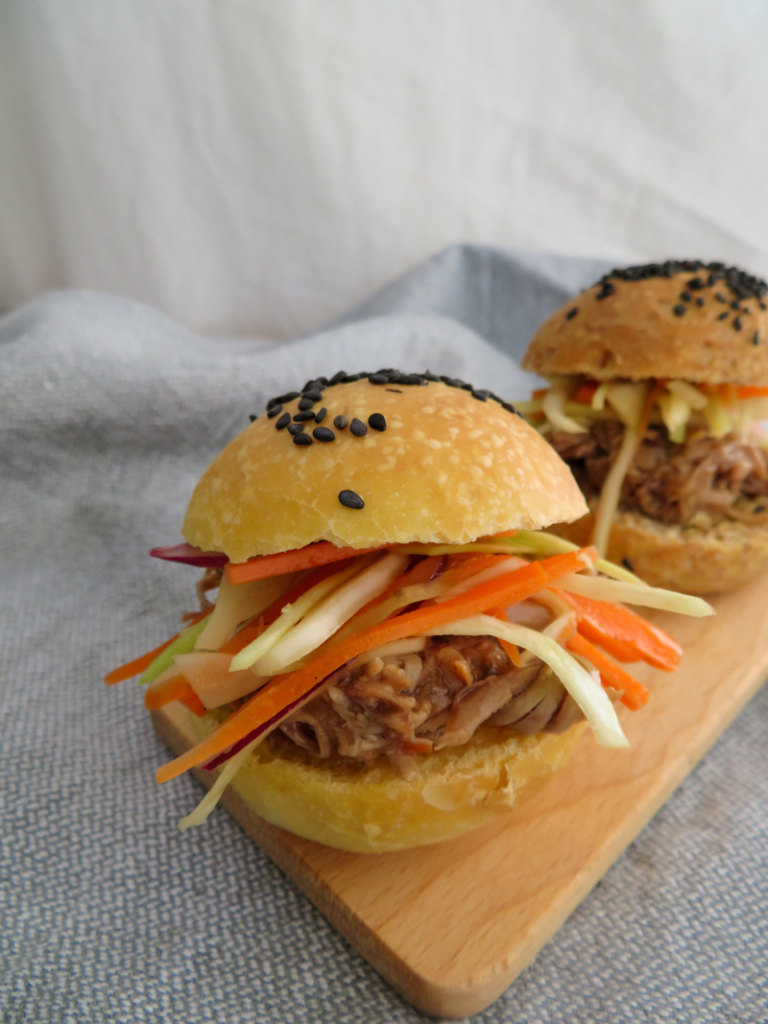 In the video, you will learn all the steps to make both versions or just make the one you like the best. I included some tips to show you how to rise dough in winter. As usually is colder in the kitchen and the dough needs a warm environment. So we will create one 🙂
Hope you like the video and if you like it leave a comment 🙂
Enjoy it!
HOMEMADE BURGER BUNS – video recipe
Course: Main
Cuisine: Burger
Difficulty: Easy
Prep time
3
hours
20
minutes
If you make the Classic buns you will make 5 buns.
If you make the Whole Wheat buns you will get also 5 buns.
Pic your favourite and let's start.
Ingredients
CLASSIC BURGER BUNS

250 g all purpose flour

100 ml milk

3,5 g dry yeast*

4 g salt

2 tablespoon olive oil

1 egg

100% WHOLE WHEAT BUNS

250 g whole wheat flour

120 ml milk

3,5 g dry yeast*

4 g salt

2 tablespoon olive oil

1 egg
Directions
Place the warm milk in a small bowl and stir in the dry yeast. Set aside for 10 minutes to activate the yeast.
Place all the ingredients in a large bowl or in the bowl of a stand mixer.
With the stand mixer: Beat on low speed for 5 minutes.
By hand: Start mixing all the ingredients with a wooden spoon or a rubber spatula.
Transfer the dough onto a lightly floured surface.
Knead the dough for 10 minutes. (watch video below)
Grease a large bowl with a bit of olive oil and place the dough in the bowl. Cover with a kitchen towel or plastic wrap.
Allow the dough to rise at room temperature for 2 hours or until it doubles in size. (Check tips on the video)
Punch the dough to release any air bubbles and dive into 5 equal pieces. (80 g each)
Shape the dough into balls. Flatten the dough pressing down a little bit to create the buns.
Place the dough on a baking tray. Cover with plastic wrap and allow the buns to rise for 1 hour.
Preheat oven to 200ºC.
Brush the top of each bun with some water and sprinkle with sesame seeds.
Bake for 18-2- minutes or until golden.
Enjoy it!
Recipe Video
Notes
* If you want to use fresh yeast you will need 10,5 g.