It is the endive season and I can not think of a better way to enjoy them than making grilled endive with gorgonzola, caramelized onion and roasted walnuts.
If you are not a big fan of endive as they are a little bit bitter, no worries as this recipe has everything to balance the bitterness of this vegetable.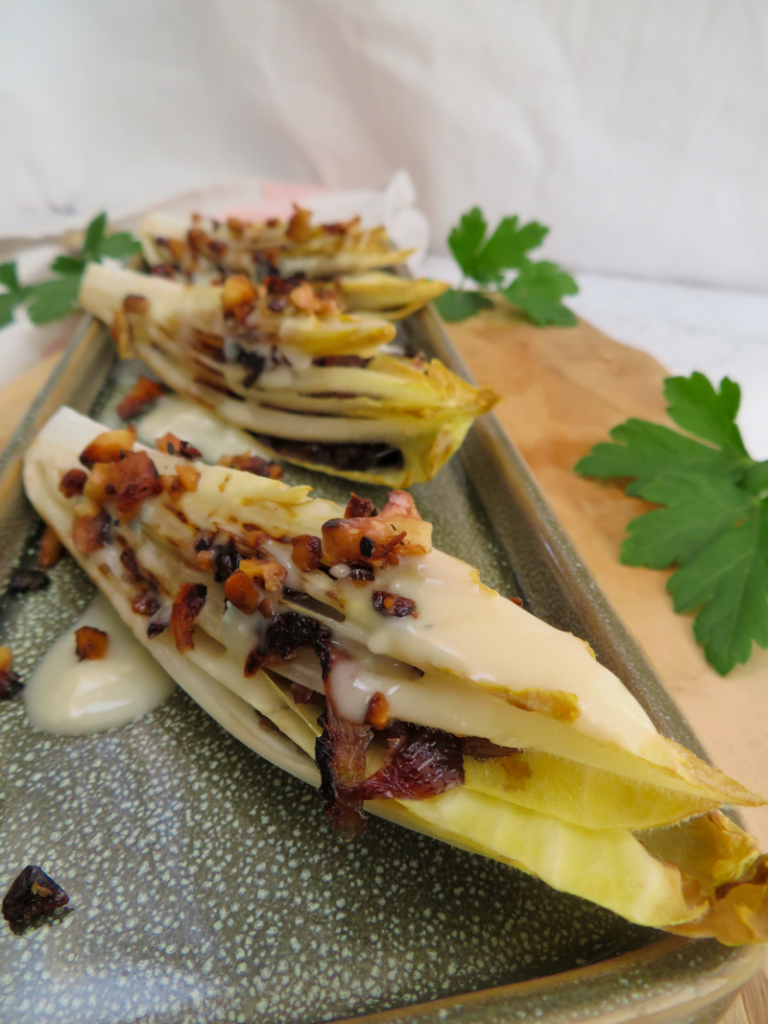 Caramelized onion to add sweetness, melted Gorgonzola to add that buttery blue cheese flavour and roasted walnuts to add extra crunchiness. Do you need any other reason to try this recipe? Maybe that it is done in 25 minutes?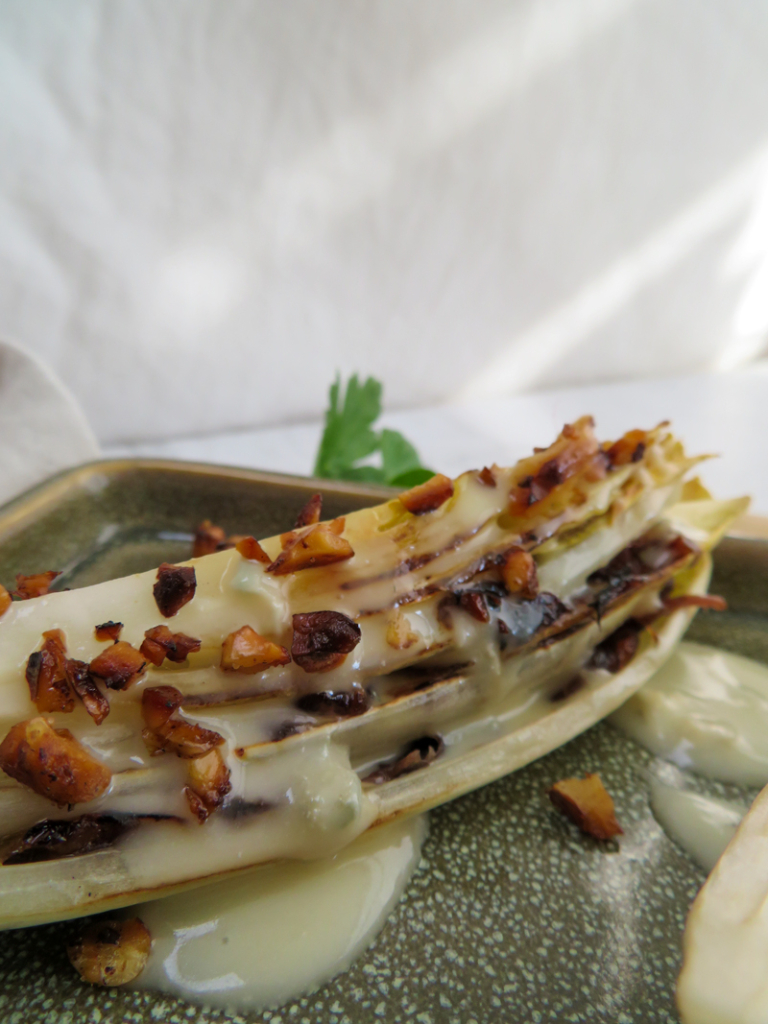 If you like this recipe do not forget to leave a comment below 🙂 thank you.
If you want more appetizer recipes, check here some ideas.
Let's start cooking.
Grilled endive with Gorgonzola and caramelized onion
Course: Appetizers and Snack, Salad, Side dish
Ingredients
2 endives

100 g Gorgonzola cheese

1 large onions, finely chopped

2 tablespoon olive oil

Salt

½ cup walnuts, chopped
Directions
Heat oil in a medium-size pan over medium heat.
Add the onion, season with salt, and stir.
Reduce the heat to low and let cook for 15-20 minutes stirring occasionally until golden and caramelized.
In the meantime cut the endives in 4 pieces lengthwise.
In a small pan over medium heat, heat walnuts until browned. About 4 minutes. Set aside.
Place the Gorgonzola cheese in a small saucepan and heat over low heat to melt it. You could also melt in the microwave.
Once the onion is caramelized, get ¼ of the endive and place a little bit of the caramelized onion between each leaf. Carefully open each leaf and use a small spoon to place some onion. Repeat with the rest of the endive.
Heat a medium-size pan over medium-high heat. You can use the same pan you used to caramelize the onion.
Grill the endives, cut side down, until golden. About 2 minutes on each side.
Transfer to a platter cut side up. Pour melted Gorgonzola over the endives and sprinkle with roasted walnuts.
Serve immediately.