Juicy, tender and full of flavour chicken breast. Great recipe to make thin chicken slices and use it on a toasty or salads during the summer.
Easy to make on the slow cooker and you can add the spices you like the most. It can be stored in the fridge for 3-4 days and or cut it in pieces and into the freezer to use it whenever you want.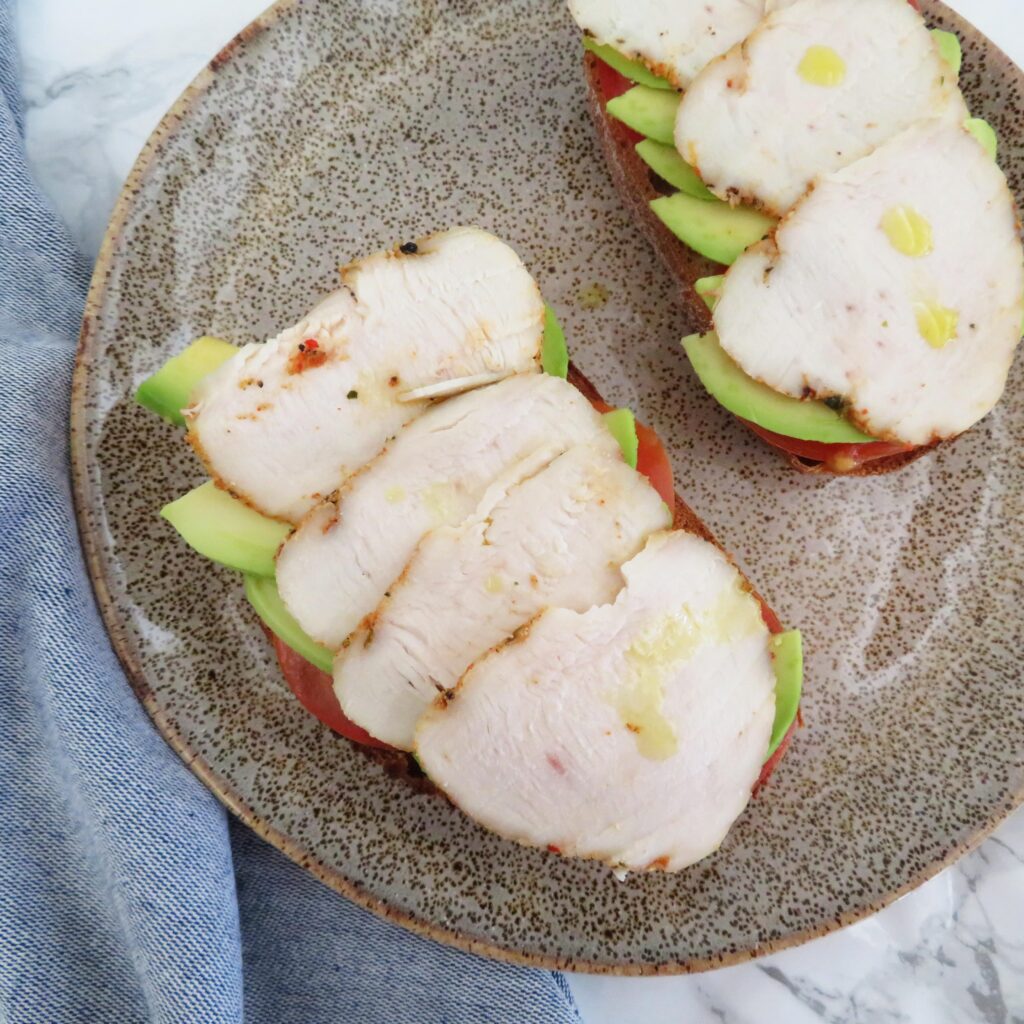 Slow Cooker Chicken Breast
Course: Starter, Breakfast
Cuisine: Slow cooker
Difficulty: Easy
Cooking time
1
hour
30
minutes
Ingredients
Chicken breast

Transparent film

Seasoning: Paprika, garlic powder, salt, pepper, oregano.

1 tablespoon olive oil

Cooking thermometer
Directions
In a small bowl mix the olive oil with all the spices. Season chicken from both sides.
Wrap tightly the chicken breast in transparent foil.
Add the chicken wrap to the slow cooker. Stick the thermometer in the chicken.
Cover and cook on Low until an internal temperature of 65ºC. It took me 1h and 30 minutes.
Once the chicken is cooked, transfer to a plate until it cools down, do not remove the foil.
You can make thin slices to make a toasty or cut it into cubes and add it to a salad.
Refrigerate in a sealed container up to 3 days, or freeze for up to 3 months.