Slow cooker celeriac, delicious whole celeriac marinated and roasted on the slow cooker.
Easy and delicious way to enjoy this winter root.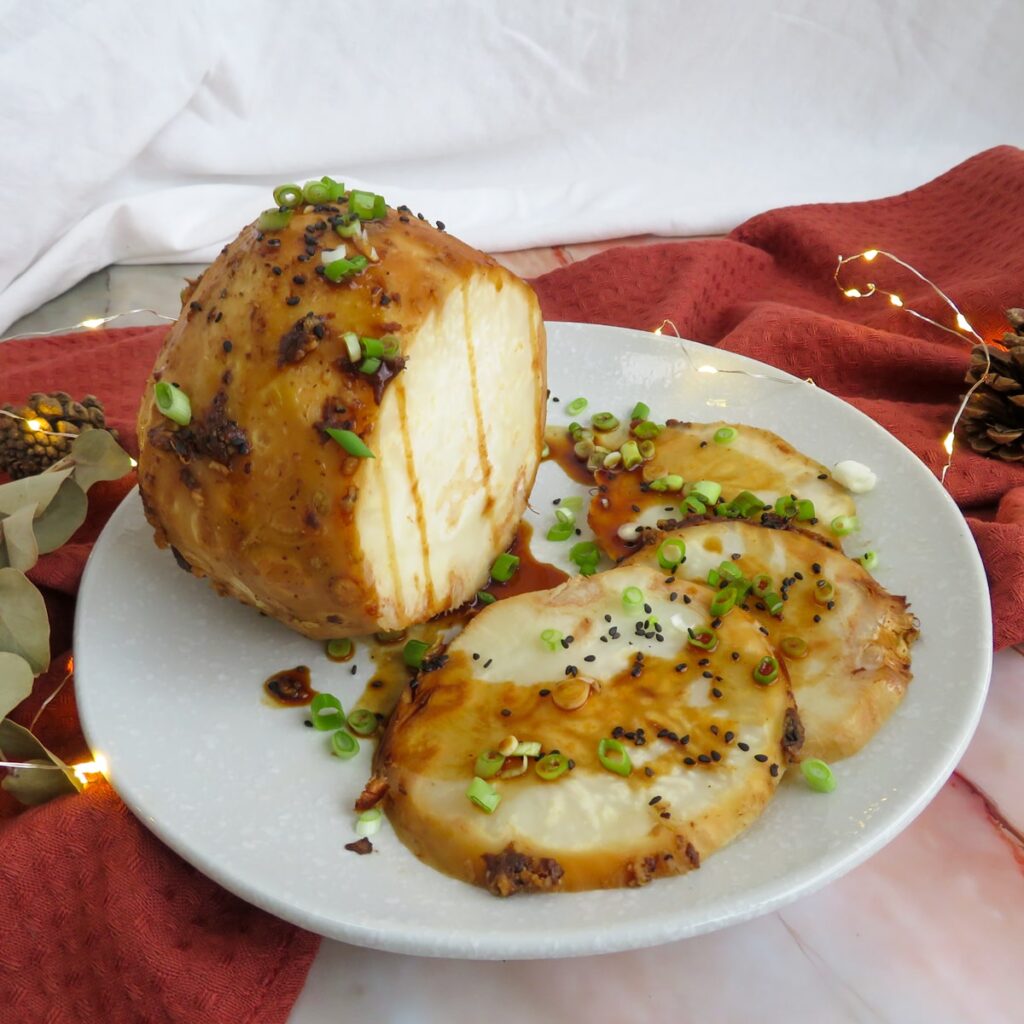 The soy sauce marinade is just amazing so you could also make celeriac steak, marinate it and roast it in the oven, just delicious.
Slow cooker celeriac
Course: Main
Cuisine: Slow cooker
Difficulty: Easy
Cooking time
3
hours
30
minutes
Ingredients
1 celeriac, peeled

1 tablespoon pressed garlic

1 tablespoon grated fresh ginger

1 tablespoon tamarind pureé

4 tablespoon tamari sauce or soya sauce

1/2 orange juice or 1 mandarin juice

1 teaspoon sesame oil

1 tablespoon maple syrup or honey

1/2 teaspoon ground black pepper

To serve: sliced spring onion and sesame seeds
Directions
In a medium-size bowl combine all the ingredients except the celeriac.
Place the celeriac on the slow cooker and rub it with the marinade.
Cover with the lid and cook 3H and 30 mins on HIGH. Baste the celeriac with the marinade 2-3 times during the last 30 minutes.
Transfer the celeriac to a board and carve thinly. Drizzle with the marinade and sprinkle some spring onion and sesame seeds.