Winter persimmon salad with feta cheese and cranberries, using seasonal products to create the perfect winter salad.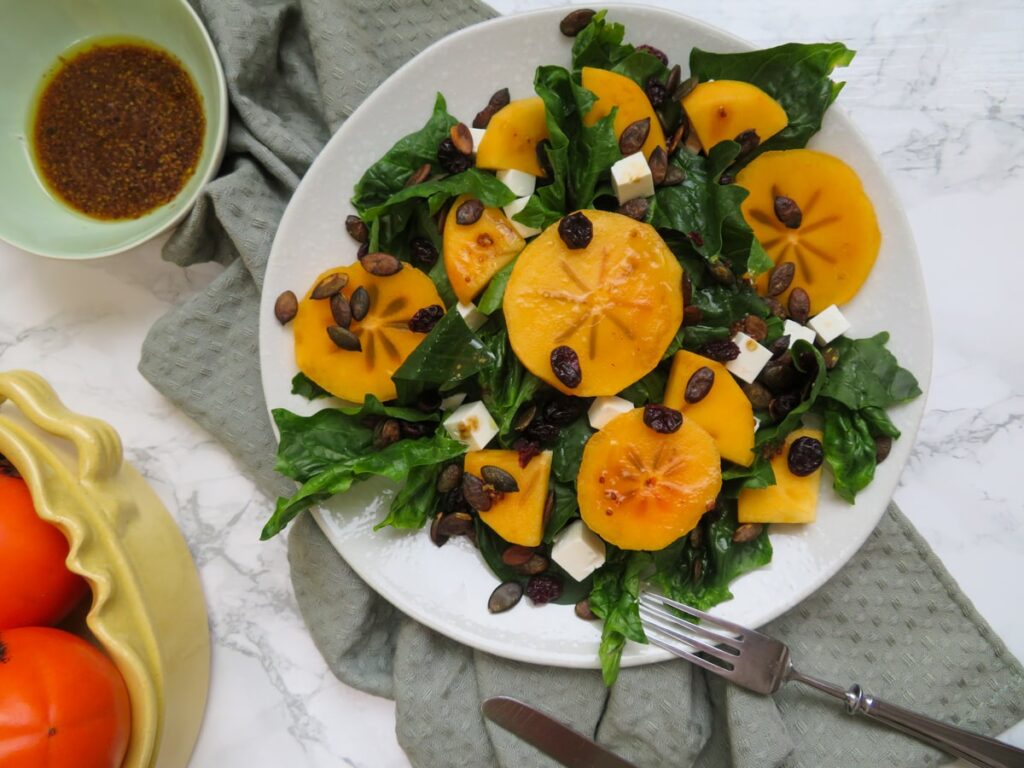 Do you need more appetizer ideas? Check some more ideas here.
Winter persimmon salad
Course: Starter
Cuisine: Mediterranean
Difficulty: Easy
Ingredients
Spinach

1 persimmon, peeled and sliced

50 g feta cheese

2 tablespoon dried cranberries

1 tablespoon sunflower seeds

Dressing

2 tablespoon olive oil

1 teaspoon Dijon mustard

1 teaspoon apple vinegar

1/4 teaspoon salt

1/2 teaspoon honey
Directions
In a medium-size bowl combine all the ingredients for the dressing. Set aside.
Place the spinach or some lettuce on a platter.
Cut the feta cheese into cubes and place it on top of the spinach.
Place the persimmon slices on top. You can also grill the persimmon sliced in a hot pan for 10 seconds on each side.
Sprinkle the cranberries and sunflower seeds.
Pour the dressing and serve.