Mango tarte tatin is a must in mango season.
October is end of the season for European mangoes, they are super sweet at the moment, so perfect to make tarte tatin.
Where did I get these mangoes? Here.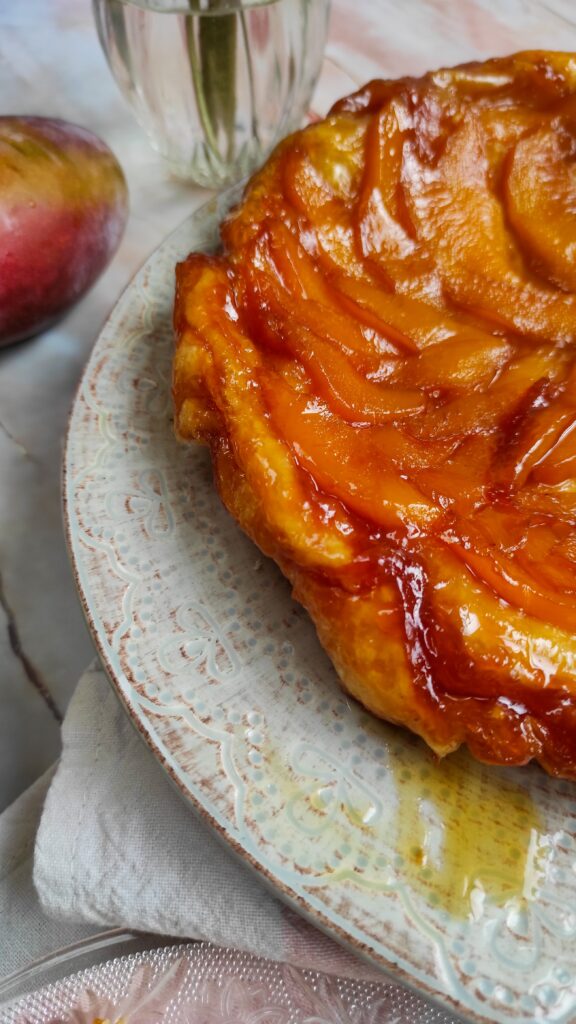 ---
Classic tarte tatin with mango is the easiest and most delicious dessert to make if you have friends over. You will just need a few ingredients and 30 minutes.
The key for this colourful dessert is an skillet or a pan than can go into the oven, I use this lodge skillet and I love it.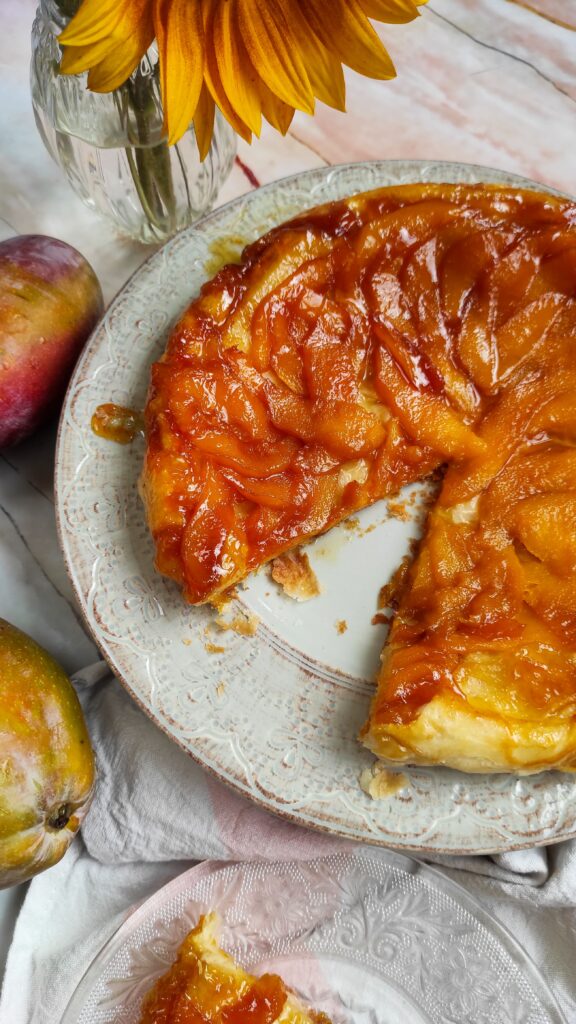 ---
There are lots of different recipes that you can do with mango, hope these recipes inspire you.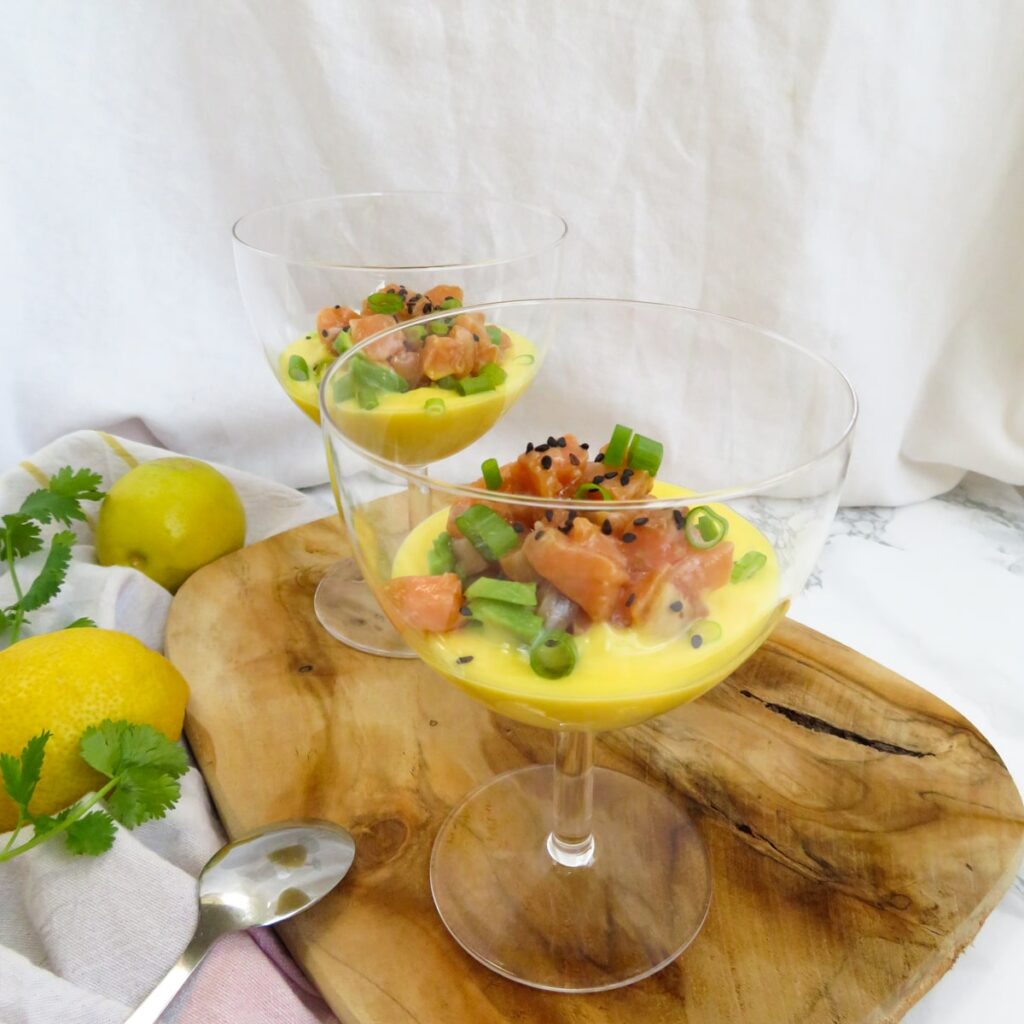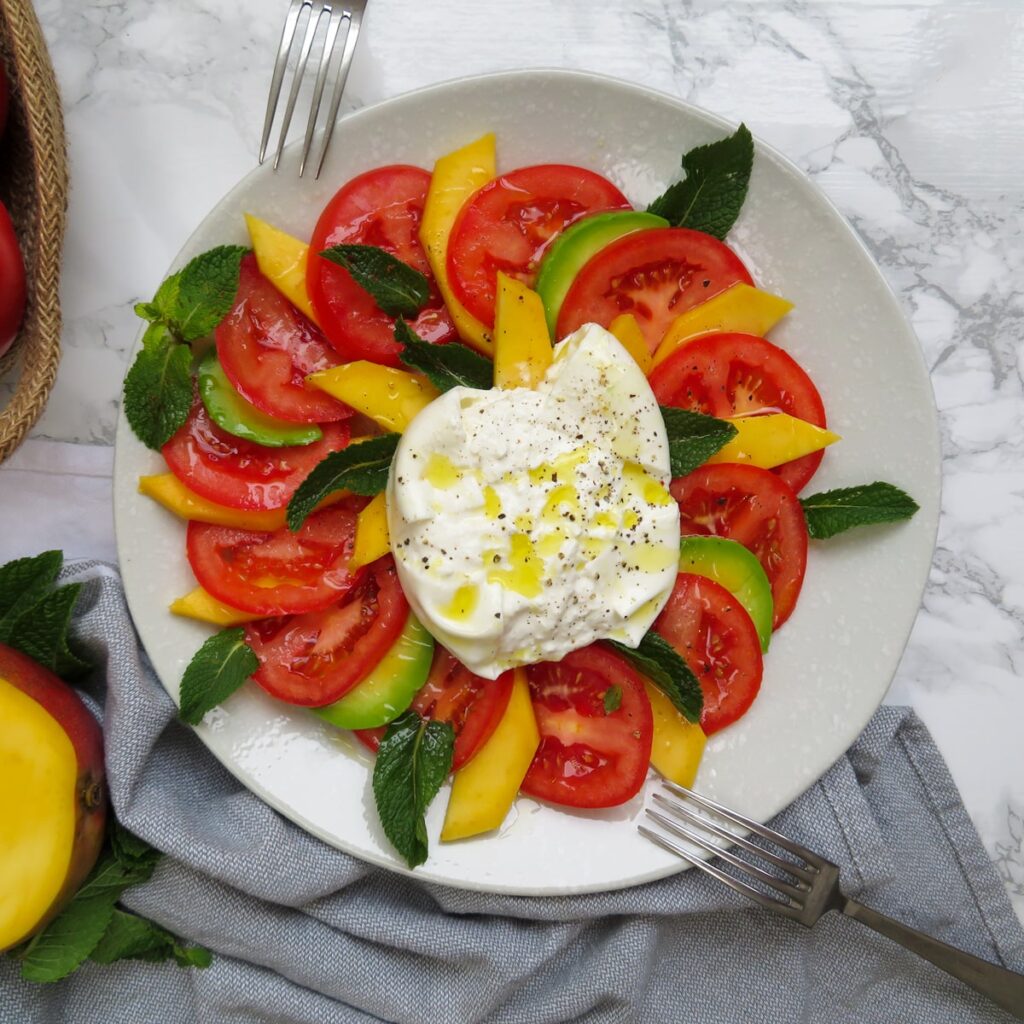 ---
Let's start!
Mango tarte tatin
Course: Dessert, Traditional
Cuisine: French
Difficulty: Easy
Ingredients
80 g sugar

1 large mango or 2 small mangoes, sliced

1 sheet butter puff pastry
Directions
Preheat oven to 220 °C.
Place the sugar in a skillet (oven proof).
Cook over low heat into the sugar melts and transforms into caramel.
Turn off the heat and arrange the sliced mango over the caramel. You can get creative and create a nice shape.
Place the pastry over the mango and tuck in edges.
Bake for 20-25 minutes or until golden.
Place a serving plate on top of the skillet and CAREFULLY invert it onto the plate.
Serve immediately.
Recipe Video
---
This post contains affiliate links.