Where to eat in Chania? My top 4 favourite places to eat in Chania, Crete.
If you are looking for a place where locals go to eat, this is your place. Do not expect to find any moussaka or dishes for tourists. The food is real homemade food and it is delicious. Ask for the daily local dishes and fresh fish.
Must try:
Ask for the fresh fish. They have lots of different options every day. I had a great grilled parrot fish.
Dakos. Delicious! Fresh tomato, mizithra cheese, oregano and olives.
Local dishes. They change them every day but I had some amazing meatballs and lamp with wine sauce.
Dessert and Raki are always on the house. They serve something sweet and fresh fruit in season.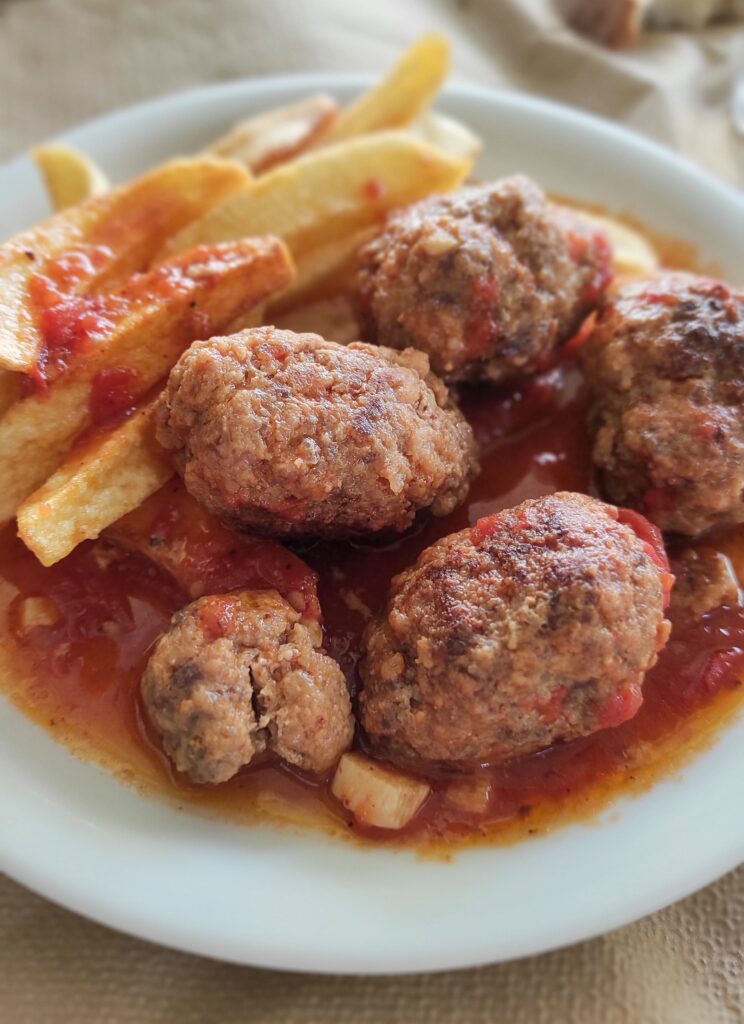 Located in a narrow street in the old town offers lots of dishes from the local cuisine. A little bit more touristic and you cant make a reservation but try to go early to get a table.
Lots of options to try Greek dishes.
Must try:
Moussaka was great.
Roasted aubergine stuffed with cheese was great but a bit oily.
Spinach and cheese pies were also great options as starter.
The aubergine rolls stuffed with cheese and potato are pretty popular but I did not like them that much. Too much dill on the filling and have nothing special that surprised me.
Pork with mustard sauce, was delicious.
Some local dessert and raki is always on the house.
Located near the Old Market is this souvlaki place. The owner is lovely and the chicken pita souvlaki is a must try.
The chicken is tender, juicy and full of flavour, best one I had in Chania.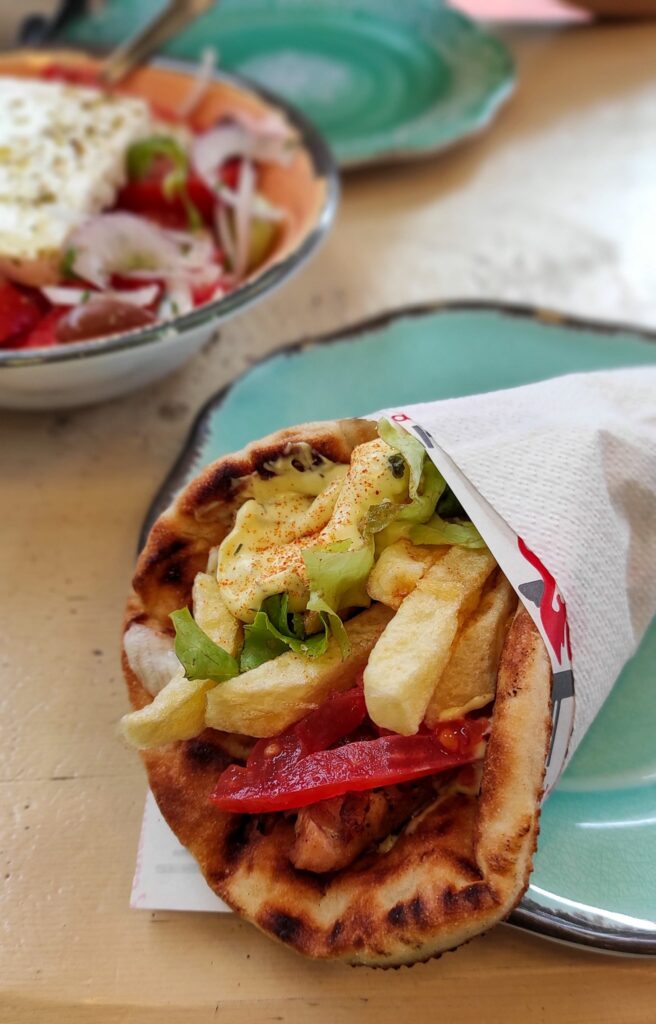 They just offer 2 types of bougatsa, the traditional one and another one with cheese. The traditional one is not the best I had but the cheese one is great.
---
BONUS
I always make some research before I go to a restaurant so when I go to a new place with good reviews and it is not what I expected it is pretty disappointing. During my week in Chania, that is exactly what happened with To Steki. I went there for dinner our first night as it had great reviews but it was pretty disappointing.
I had some chicken souvlaki (no pita bread) with roasted vegetables. The chicken was not really fresh so had a weird taste and it was so dry. But the most disappointing part is that they included some tomato slices with the peduncle on it… I mean you don't do that in a restaurant.
The rest of the food was nothing spectacular either which is a pity as the locating and decoration is just amazing.
Despite the food, I have to say the service was excellent.