Slow cooker healthy chocolate and pear cake, moist, flavourful and easy to make.
Did you know that you can use the slow cooker to make delicious cakes?
If you missed the pumpkin and chocolate cake I share a couple of months ago, check it as it in one of the best recipes from this web.
This time I wanted try a combination of pear, chocolate and vanilla. These 3 ingredients together are always a winner so why not use them on a cake?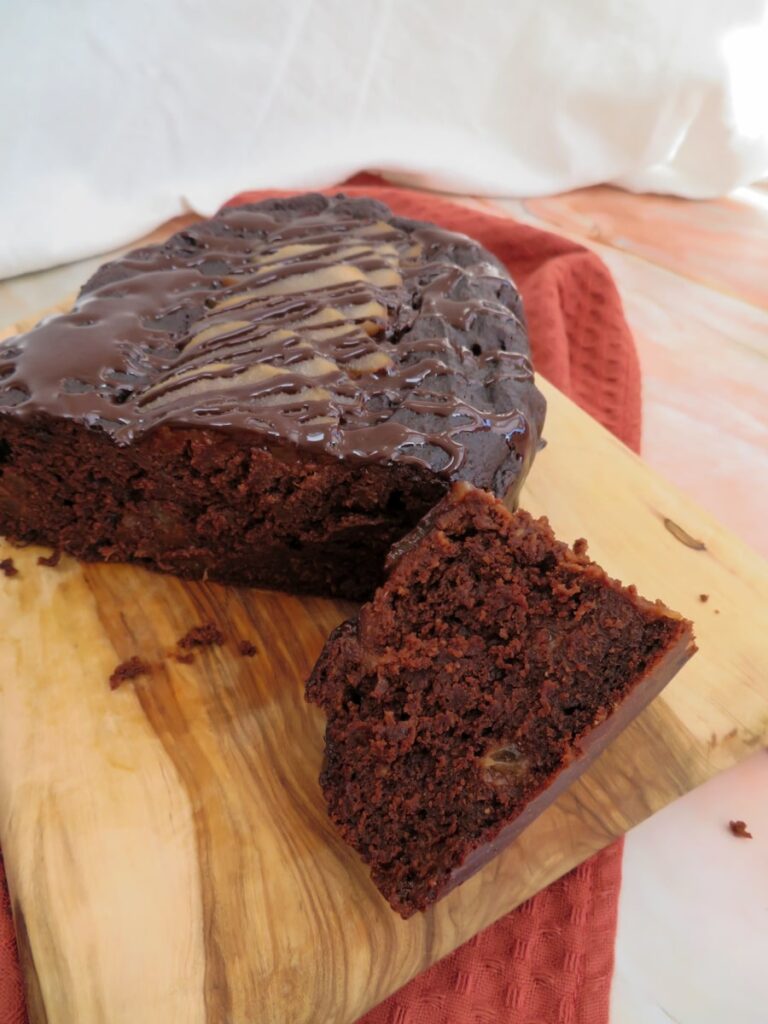 Healthy chocolate and pear cake. Yes, this time I wanted to create a healthy dessert using oat flour and dates, instead of sugar. The cake it is still sweet and has lots of flavour so it is perfect to enjoy it with a nice cup of coffee. I can asure you this cake is so good no one will know it is healthy.
Let's start!
Slow cooker healthy chocolate and pear cake
Course: Dessert
Cuisine: Slow cooker
Difficulty: Easy
Ingredients
200 g pear, diced

80 g dark chocolate chip (85%)

200 g oat flour

3 eggs

50 g olive oil

3 tablespoon date paste*

1 tablespoon cocoa powder

100 ml milk

7 g baking soda

1/2 teaspoon vainilla extract

a pinch of salt

1/2 pear sliced

Extra: 40 g chocolate as a topping
Directions
Place the eggs in a large bowl and whisk using an electric mixer or a stand mixer until light and fluffy. About 3 minutes.
Stir in the date paste and whisk.
Melt the chocolate in the microwave.
Stir in melted chocolate, olive oil, vainilla extract and milk. Mix until combined.
Add the flour, cocoa powder, baking soda and salt. Mix until smooth.
Fold in diced pear.
Place parchment paper on the slow cooker and pour the batter into the slow cooker.
Add sliced pear on top of the batter.
Place a clean kitchen towel under the lid and place it on the slow cooker.
Cook on HIGH for 2 hours.
Allow the cake to cool down for 20 minutes before pulling it off the slow cooker.
Place the cake on a wooden board. Melt the extra chocolate in the microwave and pour it over the cake.
Notes
Date paste: Soak 7-8 dates in 1/3 cup of warm water for about 10 minutes. Blend the dates and the water until smooth.