Oatmeal pancakes, easy, healthy and DELICIOUS .
Super easy to make and I can not think of a better way to start the weekend. Using just a few ingredients and blending them all together you can make amazing homemade pancakes in a few minutes.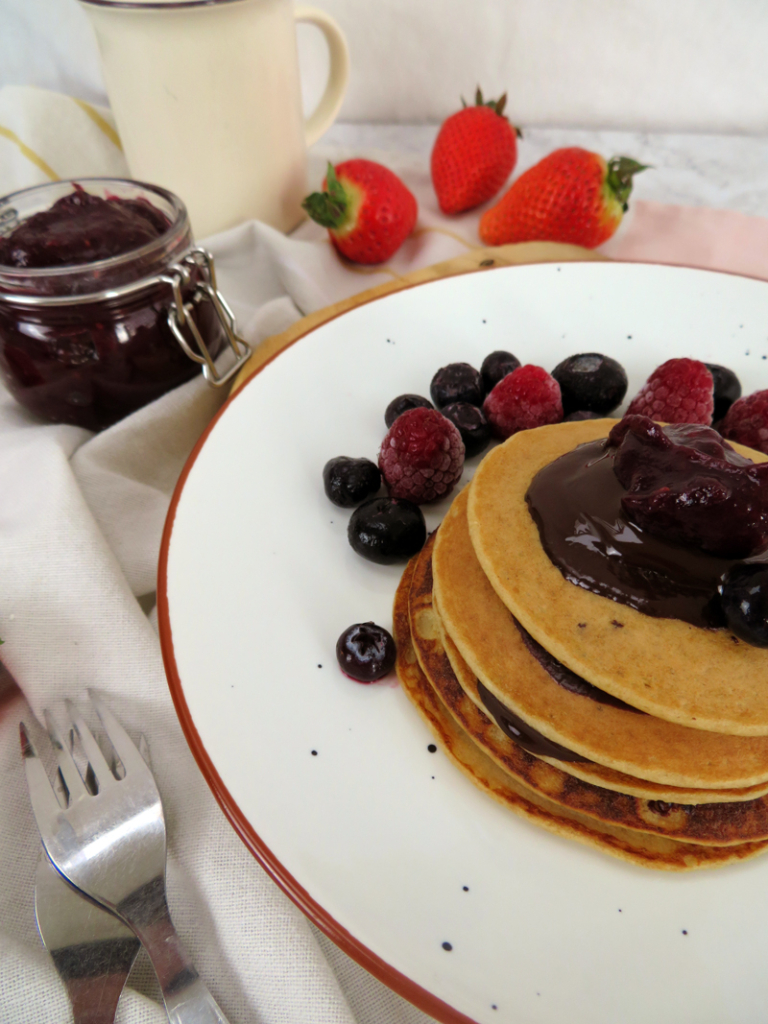 Use your favourite toppings, dark chocolate, peanut butter, fresh fruit, yogurt, homemade jam…
Ready to make super easy oatmeal pancakes?
If you need more breakfast ideas, here some of my favourites.
Don´t forget to leave a comment below the recipe if you like it 🙂 Thank you.
Oatmeal pancakes – Easy and healthy
Course: Breakfast
Cuisine: Healthy
Difficulty: Easy
With the ingredients below I made 12 small-medium pancakes.
Ingredients
1 cup and ¼ cup milk

1 cup oat or oat flour

1 egg

2 Medjool dates

Optional:

½ teaspoon vanilla extract

¼ teaspoon cinnamon powder
Directions
Add all the ingredients to the blender.
Blend until smooth, about 2 minutes.
Heat a nonstick pan over medium heat. Grease the pan with ¼ teaspoon of butter.
Pour ¼ cup batter into the hot pan. When the top of the pancakes is covered with bubbles flip it.
Optional: I love adding a little piece of a good dark chocolate (Lidl 90%) on top of the pancake so it will melt.
Transfer to a plate and repeat the steps with the remaining batter.
Place all the pancakes on top of each other, add your favourite toppings and enjoy!
Notes
Store: You can refrigerate the leftover pancakes in an airtight container in the fridge for up to 4 days. When you want to eat them just warm them up in the microwave.
My favourite blender and pans are this ones:
---
This post contains affiliate links, which means if you buy something through those links I will receive a small commission at no extra cost for you. Thank you for your support!