Honest Cookbook reviews: Made in India by Meera Sodha.
In 5 words:
Flavour, garlic, traditional, slow-cook and homemade.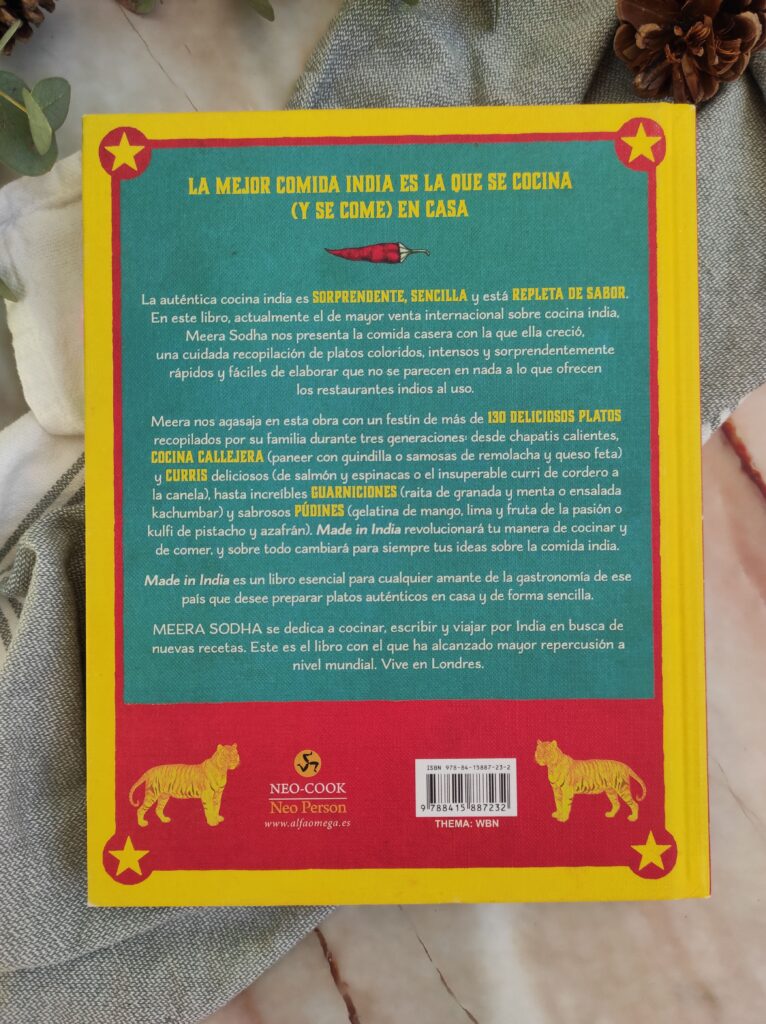 Index, recipes photos:
---
Basic info:
Design:
Photography:
Difficulty:

Easy to find ingredients:
Easy to follow recipes:
Real traditional Indian recipes, real homemade curry, with garlic, ginger…

Perfect cookbook if you want to explore Indian cuisine, great for beginners.

Most of the ingredients are easy to find as everything is cooked from basic ingredients.
---
Extra information:
Ingredients: Expect lots of spices, but none of them are difficult to find. It is the perfect beginner book to cook real traditional Indian dishes.
From vegetable dishes to meat, fish, breads, desserts and homemade chutneys.
The book includes some personal stories as well, from her family, childhood… But it is not the main focus, the main focus are the recipes.
Recipes are traditional indian recipes.
Great step by step and photos explanations to make samosas.
Price: 23,99 € (Amazon.nl)
---
I would buy this book if…
…I am into Indian cuisine and want to make real traditional dishes: learn how to make real curry (not with curry paste or powder), learn how to use spices, make some delicious Indian dinners for friends and family (with starters, main course, naan bread, dessert…)
It is a great gift idea if…
…the person loves Indian cuisine and enjoys cooking.
Favourite recipes (by rootsandcook's community):
Chicken and coriander samosas (pag. 51)
Aubergine and cherry tomatoes curry (pag. 57)
Chicken curry (pag. 100)
Rootsandcook's community say about this book:
If you want to share your review about this book or share with the community your favourite recipes, please leave a comment at the end of the post or send me a DM via Instagram.
My own opinion about this CookBook:
My favourite Indian cookbook.
100% recommend it if you want to start exploring Indian cuisine.
Love this book of Meera as is has a bit of everything, vegetables, meat, fish, breads, chutneys, desserts…
Photography is really nice, gives you that cosy grandma's home feeling.
For sure a nice book to make special dinners: made a nice vegetables and meat dish, homemade naan bread…
---
This book is available at Amazon.nl :
---
The post Honest Cookbook reviews: Made in India by Meera Sodha contains affiliate links.
More reviews: here.