Easy lime mousse with no heavy cream.
Are you looking for a fresh, light and summery dessert? This lime mousse is my new go-to summer recipe when I want to make a summer dessert but do not have much time.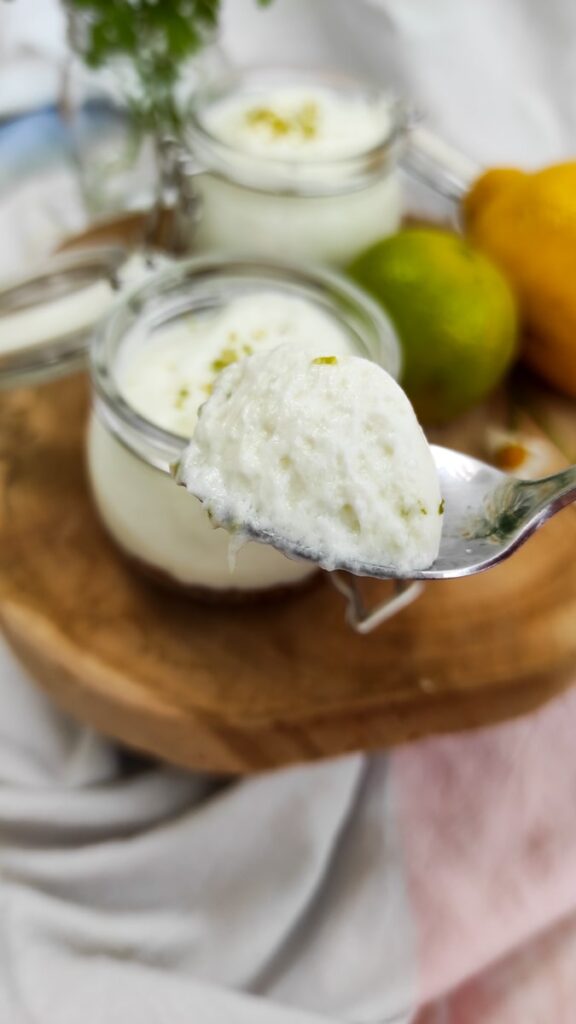 It just takes 20 minutes to prepare the mousse and the texture is simply perfect. Full of bubbles and so so light that will almost melt when you eat it.
You can of course use lemon instead of lime if you want to make it right away.
Lime mousse with no heavy cream? Look at it…
No lemon nor lime?
Then use orange or even pineapple juice. I am sure it will not disappoint you.
Usually, most lime or lemon mousse recipes use condensed milk and heavy cream, but there is no need for that to achieve an amazing mousse texture. My proposal is to use a good Greek yogurt, yes, we are going to use yogurt to make a lighter and airier texture.
Let's start!
Easy lime mousse-no heavy cream
Course: Dessert
Cuisine: Mediterranean
Difficulty: Easy
Ingredients
70g biscuits (marie or digestive)

25g butter, melted

2 egg whites

80g white sugar

200g Greek yogurt

1 lime juice

1 lime zest
Directions
Place the biscuits into a food processor and process until small crumbs form. Transfer to a medium-size bowl.
Add melted butter and mix well until well combined.
Pour the mixture into 4 small jars and press down with a spoon to create an even base.
Combine together in a bowl, the yogurt, lime juice and lime zest. Set aside.
In a large bowl, beat the egg white and the sugar with a hand mixer until stiff peaks form.
In two additions, fold the egg white mixture into the yogurt-lime. Using a rubber spatula, gently cut down through the centre and lift up the base from the bottom of the bowl. Turn the bowl and steadily continue to cut down and lift up the base until just combined. Do not over mix.
Spoon batter evenly into the jars.
Place the lid and store in the fridge for minimum 4 hours or over night.
If you want to make this mousse dairy free, just change the yogurt and use any plant based or coconut yogurt, the result is the same. Enjoy it!