Easy dessert ideas? Let's make easy homemade filled chocolates.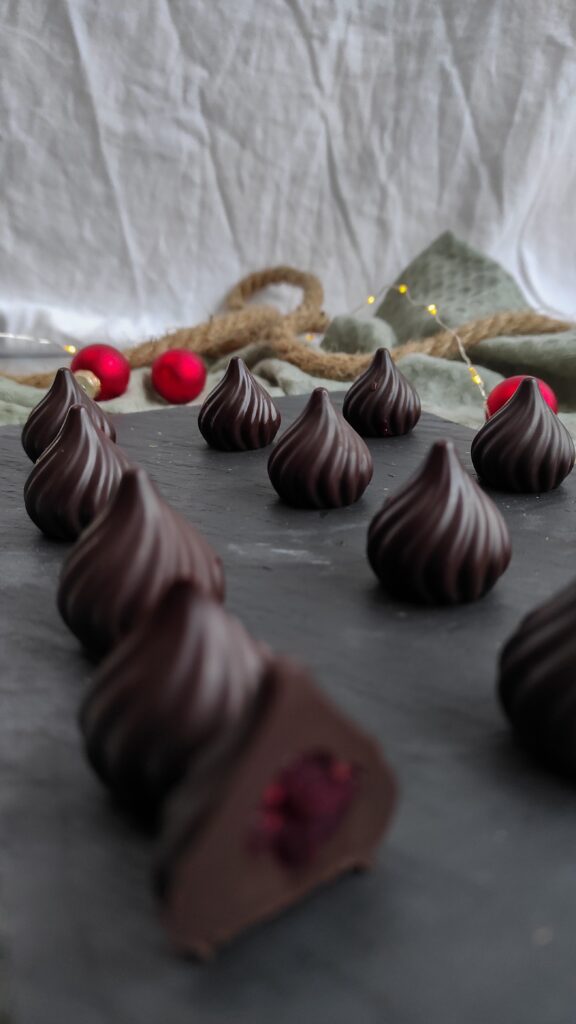 Making homemade chocolates is not difficult and can be a fun activity to do with the little ones.
Use your favourite chocolate and pick a nice filling or just play with different fillings.
Perfect as dessert for Christmas day to surprise the family.
Molds:
I got the Russian tale mold at DOK (Passage- Den Haag), they have so many cute options.
But if you want to get them online, here some of my favourites:
Filling:
I will be making some easy homemade raspberry jam with chia seeds but you can use any of these:
Dried raspberries
Candied ginger
Any candied fruit: nectarine, orange, lemon
Caramel + sea salt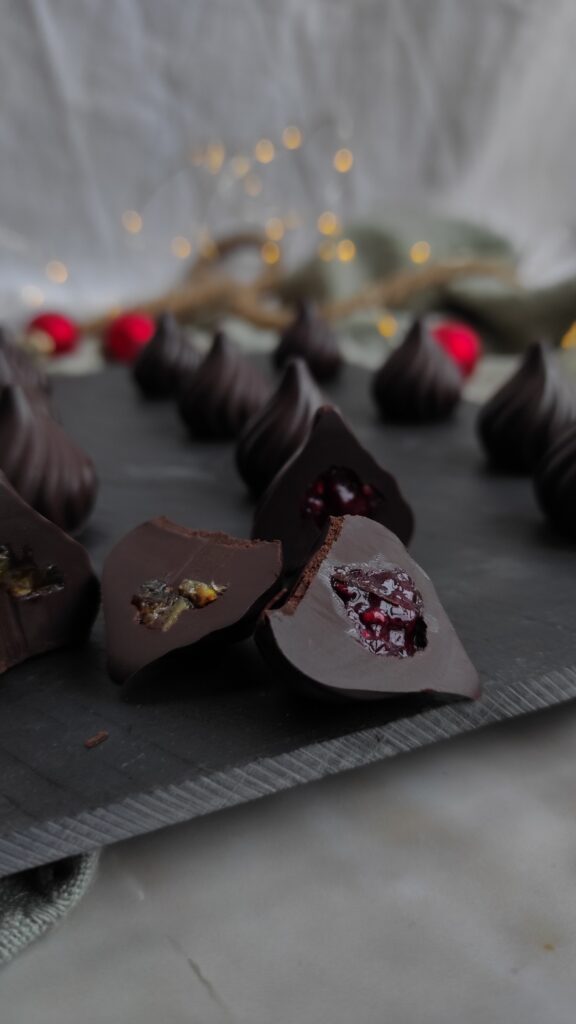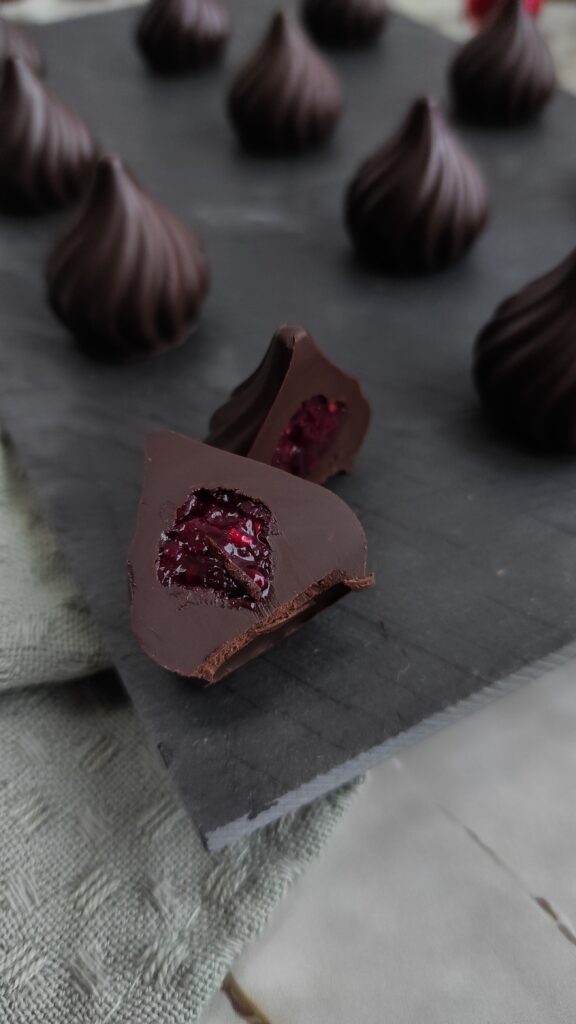 Pick you favourite chocolate and filling, let's start!
Easy homemade filled chocolates
Ingredients
125 g chocolate (I use 85% dark chocolate)

250 g frozen or fresh raspberries

1 teaspoon chia seeds

Optional: 2 tablespoons sugar
Directions
Place the raspberries in a pot with the sugar (or not) and cook over low heat for 8 minutes.
Stir the chia and cook 6 minutes. Set aside to cool.
Melt the chocolate in the microwave or in a double boiler on the stove.
Stir the chocolate to cool down a little bit, we do not want it too liquid.
Spoon the chocolate into the molds to fill up half of the mold.
Add 1/2 teaspoon raspberry jam into each chocolate and cover with more chocolate.
Refrigerate for 2 hours.
Gently pushing the mold from the bottom, take each chocolate out of the mold and place them on a nice platter.
Notes
You can store them in a closed container if you make them ahead and just place them on a nice platter 1 hour before serving them.
Need more dessert ideas? Here some more.
---
This post contains affiliate links.