Soft, delicate and salty, Cured sea bass fillet with lime, just a perfect combination for an amazing starter.
Last month, while I was visiting my family in Spain we went for a day trip to Pasaia. Pasaia is a beautiful small town near the sea in the Basque Country. In the morning, we visited the Albaola museum, where they are building the San Juan whaling ship. An extraordinary museum to learn about Basque history.
For lunch, we made a reservation at Ziaboga, a cute little restaurant in the main square of the old town. When you are in the Basque country and near the sea trying some fish is always a must. So, we asked for the house speciality.
I got some hake cocochas (cheeks) in a green sauce that was just amazing. Although, the dish that surprised me the most was the starter. Homemade cured sea bass fillet and codfish, dried and sliced like jamón and drizzled with olive oil, just amazing.
We all loved the dish so I already started thinking of how to make it at home. When I love something at a restaurant I need to make it at home with my style of course 😉
After a few trials, plus adding some lime zest, I got my perfect recipe for cured sea bass fillet. A delicious and elegant started to surprise your guest.
Hope you like it!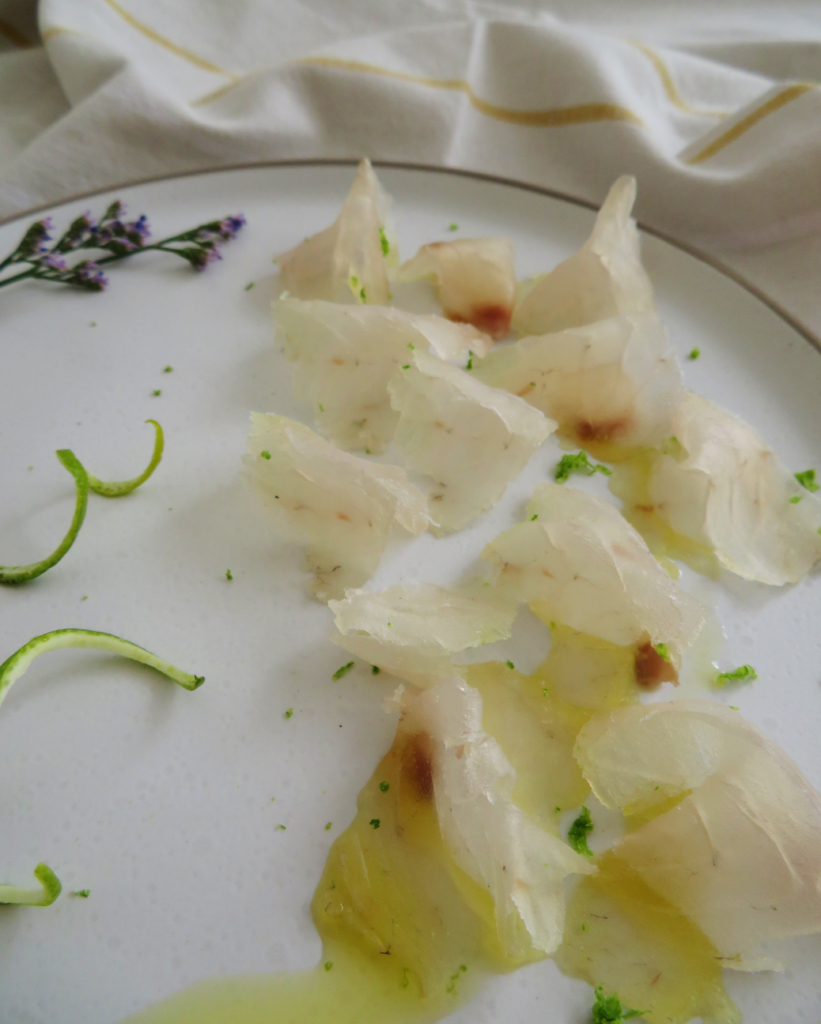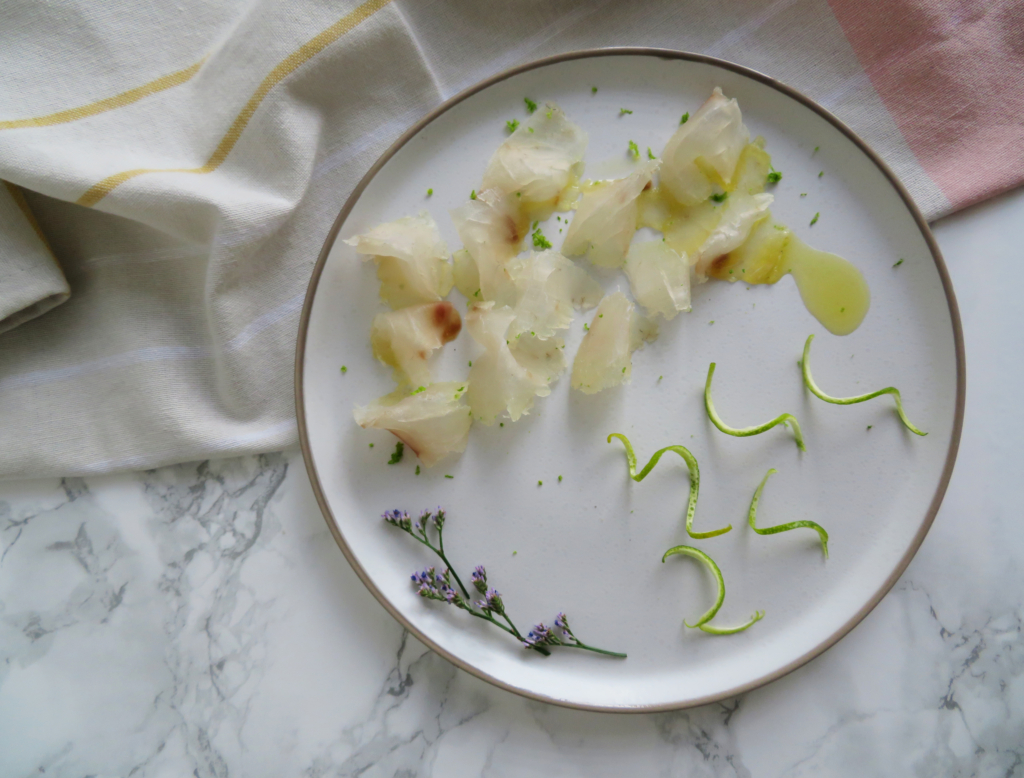 Cured Sea Bass fillet with lime
Course: Starter
Cuisine: Mediterranean
Difficulty: Easy
If the sea bass is fresh, freeze it for 24h.
Ingredients
300 g sea bass, bones removed and skin on

1 kg coarse sea salt

50 g sugar

2 lime zest
Directions
In a large bowl, combine salt, sugar and lime zest.
In a medium-size container, place 1/2 of the salt mixture.
Place sea bass fillets with the skin side down. Cover with the rest of the salt mixture.
Seal with the lead and refrigerate for 22 h.
Remove the sea bass from the salt, rinse it under cold running water and pat dry.
Slice thinly on an angle, do not cut through skin (don't eat skin).
Place on a plate, drizzle with olive oil and enjoy it!
Storage: If you are not going to eat it within 3 days you can keep it longer covering the sliced sea bass fully with olive oil in a sealed container. Store it in the fridge.

For more appetizer ideas click here.