Chicken souvlaki with pita bread or without is always a great idea especially in summer for a bbq.
The marinade is the key to get a tender chicken full of flavour.
If you want more bbq ideas check some here.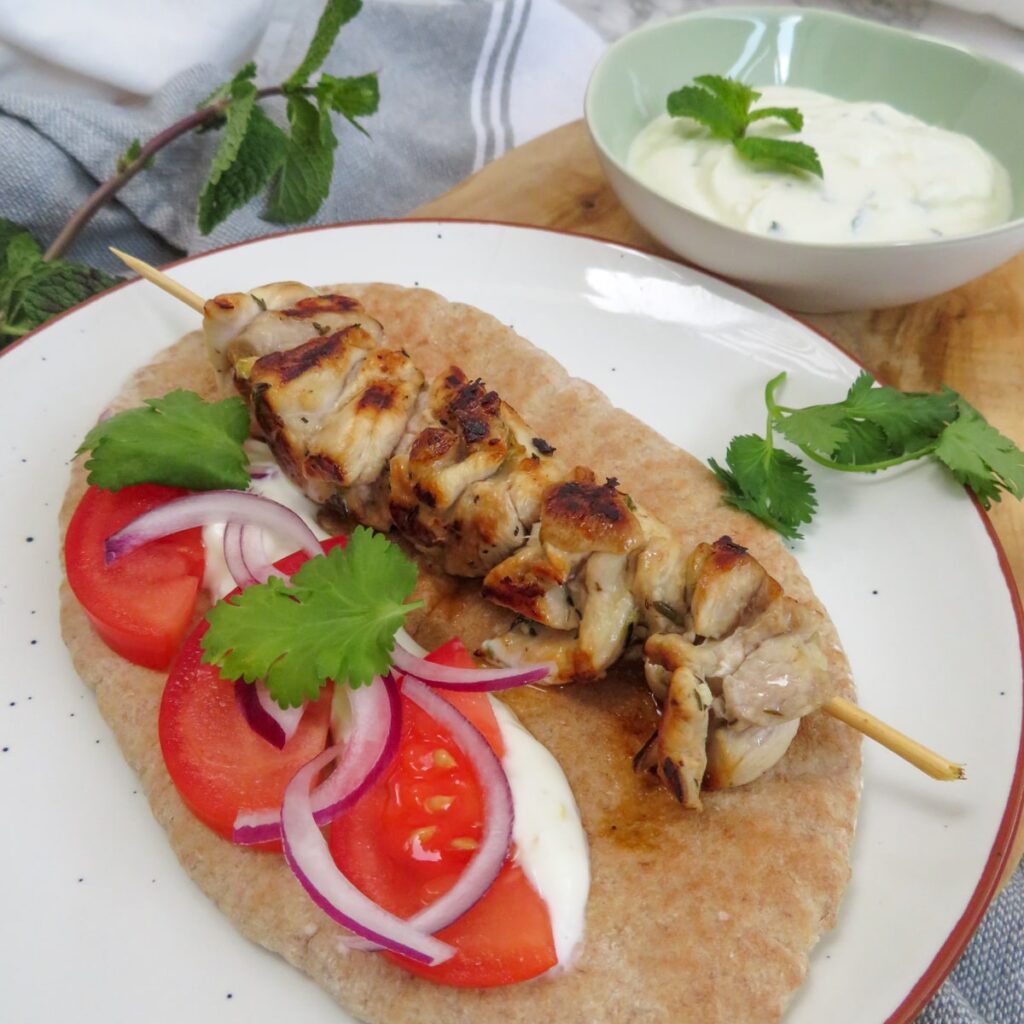 Chicken souvlaki with pita bread
Course: Main
Cuisine: Greek
Difficulty: Easy
Ingredients
400 g chicken things or breast

1 lemon juice

1 tablespoon olive oil

1 teaspoon dried oregano

1 teaspoon dried thyme

1 garlic clove, sliced

2 bay leaves

Salt and pepper

Yogurt sauce:

4 tablespoon greek yogurt

1 small garlic, grated

1/2 teaspoon mustard

1/2 lime zest

1 lime juice

2-3 peppermint or mint leaves, chopped

To serve:

5-6 pita bread

1 tomato, sliced

1 onion, sliced
Directions
Marinade: Cut the chicken into bite-size pieces and place them in a bowl. Add rest of the ingredients: lemon juice, olive oil, dried oregano and thyme, garlic, bay leaves, salt and pepper. Toos to combine. Cover tightly and refrigerate for 1 to 2 hours.
Yogurt sauce: Whisk all the ingredients in a small bowl.
Thread marinated chicken pieces through the skewers.
Cook the skewers on a grill pan or bbq. Cook on all sides, about 5-6 minutes in total.
Assembly: Spread some yogurt sauce on a pita bread, add chicken pieces and some tomato and onion slices. Enjoy!