Oven-baked tuna empanadillas are one of my favourite recipes. Homemade dough and a tuna filling to make one of my favourite appetizers.
If you never done empanadillas dough before, do not get scared as the dough is the easiest to make, ready in 2 minutes. Classic tuna, tomato and egg filling and you get the best homemade empanadillas.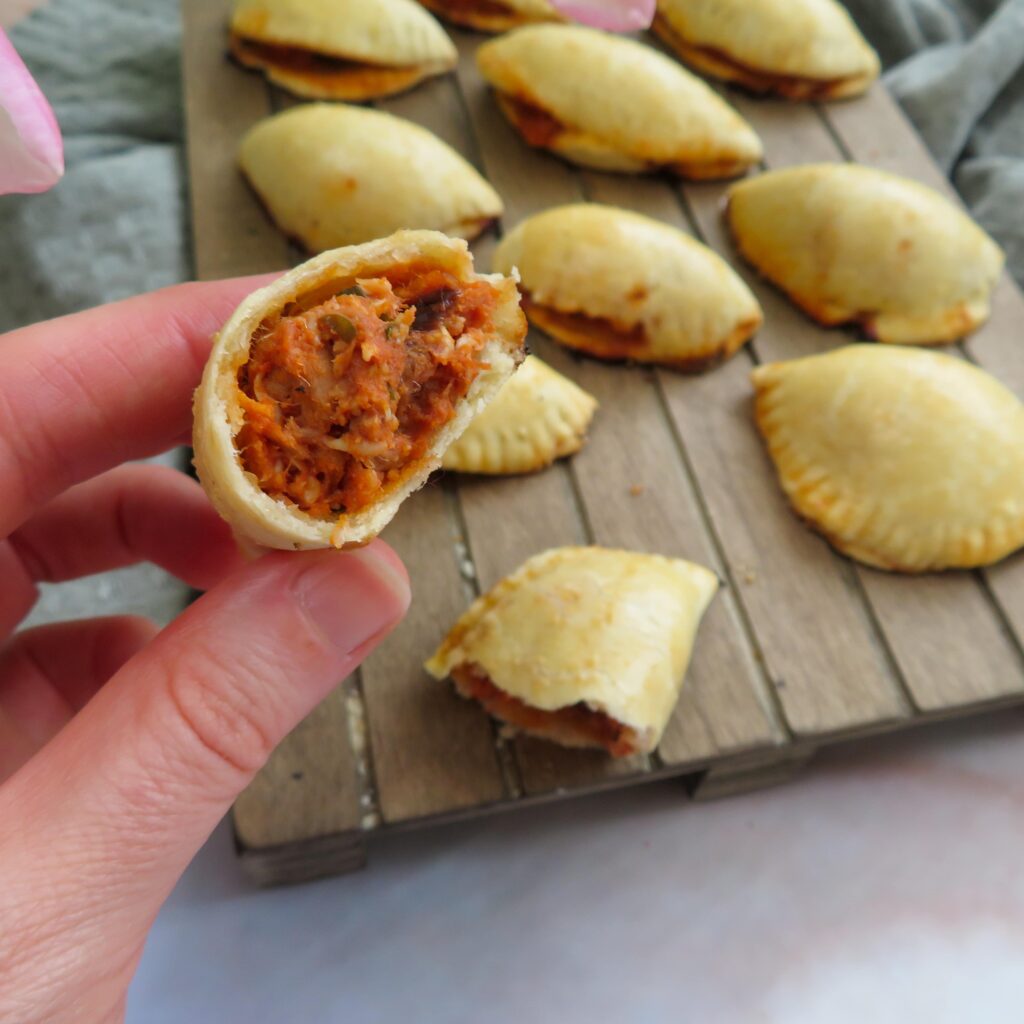 Seriously if you make this at home you will never buy frozen empanadillas any more in your life.
Easy to make dough and 2 fillings, one with pine nuts and the other one with tomato sauce. Both version are addicted.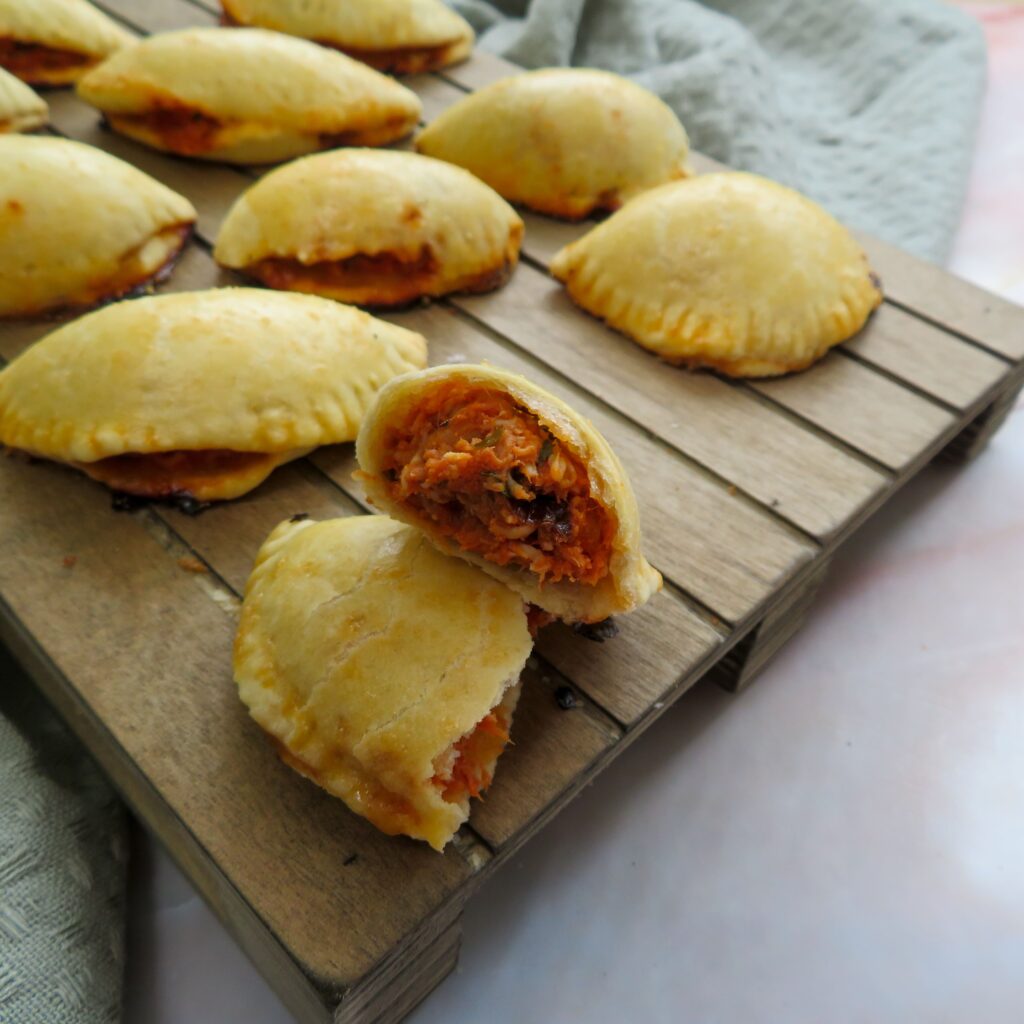 One picture was not enough for this amazing empanadillas… 🙂 If you could smell them…
I made a video of the process but let me know in the comments if you have any questions. Enjoy it 🙂
Tuna Empanadillas – oven baked
Course: Appetizers
Cuisine: Spanish
Difficulty: Easy
With the ingredients below I made 30 empanadillas.
Ingredients
Dough

300 g flour

1/2 cup olive oil

1/2 cup white wine

1 teaspoon salt

Filling

1 large onion

3 garlic cloves

Fresh parsley

3 boiled eggs

2 cans tuna

2 Tablespoon chopped pine nuts (filling 1)

5 Tablespoon tomato sauce (filling 2)

1 fresh egg (to brush empanadillas before baking them)
Recipe Video