Stewed pochas with vegetables is a traditional dish from the north of Spain. Pochas are a type of beans that are fresh, before dried and re-hydrated.
This type of beans are usually cooked in a stew, similar to the dry beans, but as they are fresh beans it takes way less time to cook them.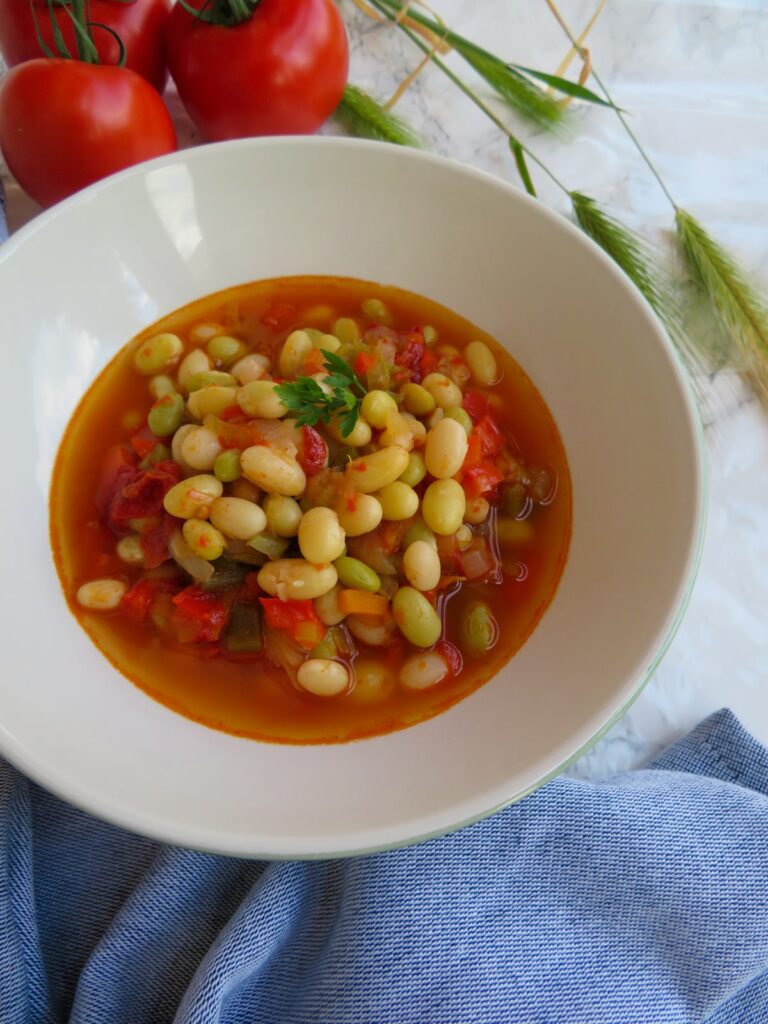 They have a different flavour from the dry beans but are way softer and tender. Always in season during late summer but are easy to find frozen or canned.
My favourite way to enjoy them is in a stew with vegetables, so let's start.
Stewed pochas with vegetables
Course: Main
Cuisine: Spanish
Difficulty: Easy
Ingredients
650 g pochas

1 litre water or vegetable stock

1 onion

1/2 green bell pepper

1 red bell pepper

1 clove garlic

1/4 zucchini

1/2 cup canned diced tomato

1 carrot

1 teaspoon paprika

2 tablespoon olive oil

salt
Directions
Heat the olive oil in a medium-size pot over medium-high heat.
Finely chop all the vegetables: onion, red and green pepper, garlic, zucchini and carrot.
Fry all the vegetables for about 8 minutes.
Add the paprika, stir and add the diced tomato.
Stir, add the pochas and the water or stock. Season with some sea salt.
Bring to boil and simmer in low heat for 35 minutes or until the pochas are tender.
Notes
As with any stew if you cook them a day ahead it will taste better.