It is Saturday and that means new Pintxo recipe. Today I am sharing a ratatouille with codfish and fried quail eggs. Get some bread as you will need it for the sauce.
Ready for #pintxoSaturday? More appetizer ideas here.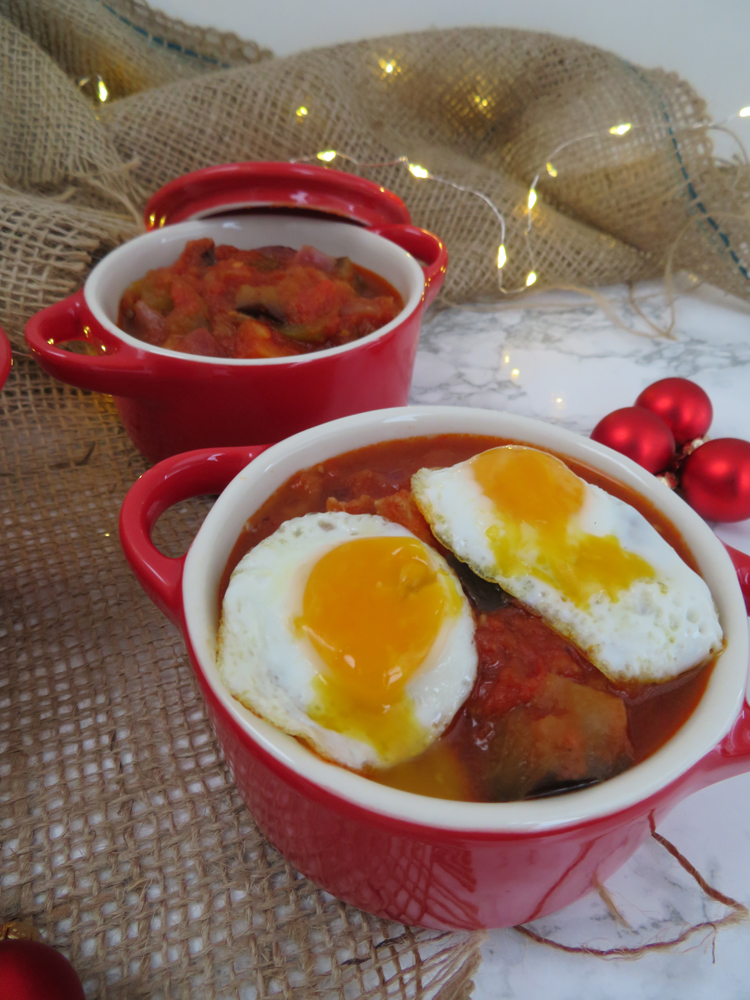 Ratatouille with codfish and quail eggs
Course: Aperitivos y Snacks, Pintxos
Cuisine: Mediterranean
Difficulty: Easy
Ingredients
2 garlic cloves, chopped

1 onion, chopped

½ green bell pepper, chopped

½ red bell pepper, chopped

½ aubergine cutted into cubes

130 g codfish, desalted and chopped

1 cup tomato sauce

8 quail eggs

3 tablespoon olive oil

½ tablespoon paprika powder

Salt
Directions
Heat 2 tablespoon olive oil in a large pan over medium heat.
Add the onion, garlic and both peppers to the pan. Cook for 5 minutes. Season with salt.
Add aubergine cubes and cook for another 5 minutes.
Stir in the paprika and quickly add the tomato sauce. Let it cook for 5 minutes in low heat.
Add chopped codfish, cook for 3 minutes.
Fry the quail eggs in a large pan over medium heat with a little bit of oil.
Serve: Divide the ratatouille with codfish into 4 bowls or mini pans and place 2 fried quail eggs on top. Serve warm with some bread.
The little pan I use are old ones from Ikea.