Super easy kale chips with parmesan cheese, my favourite summer snack.
Use you favourite seasonings, you will find some ideas on the notes below the recipe.
Enjoy!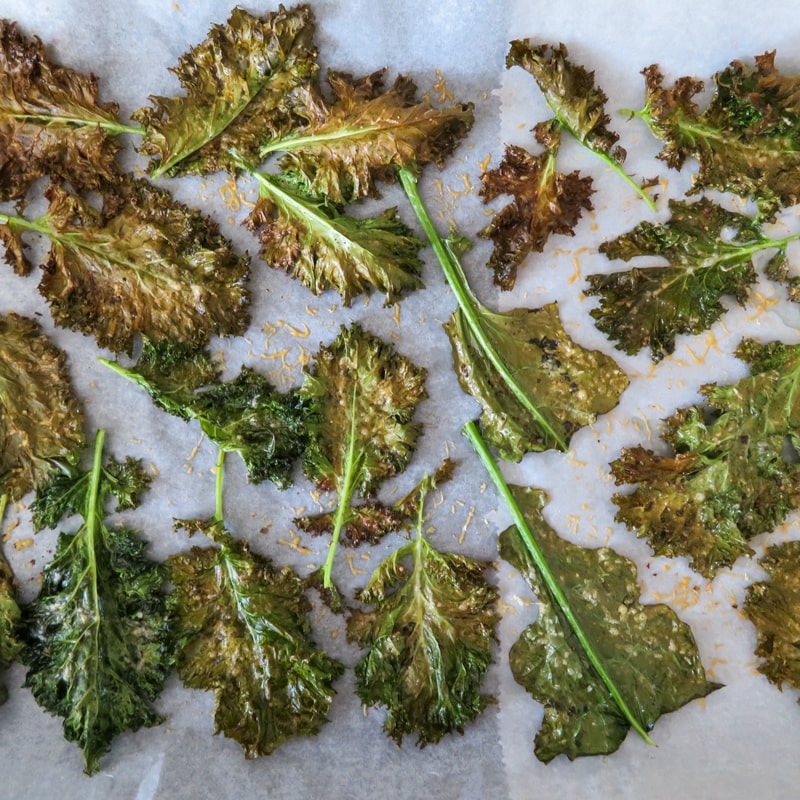 Easy kale chips with parmesan
Course: Snacks
Difficulty: Easy
Ingredients
1 bunch kale

1 tablespoon olive oil

Ground black pepper

Grated parmesan cheese
Directions
Preheat the oven to 200°C. Line a parchment paper over the baking tray.
Wash the kale and dry with a salad spinner.
Place the kale in a large bowl and drizzle with olive oil and sprinkle with black pepper. Toss thoroughly to combine, using hand or 2 spoons.
Spread the kale over the baking tray and sprinkle with parmesan cheese.
Bake for 7-10 minutes, until the edges brown but are not burnt. Keep an eye as they will burn easily.
Remove from oven and let cool slightly, so it will get even more crispy.
Transfer to a large bowl and enjoy inmediately.
Notes
Seasoning: Use your favourite mix. Cumin powder, chili powder, curry powder and nutritional yeast combination is delicious.
Add some chili powder if you want it a bit spicy, it is great.