Tag:
spain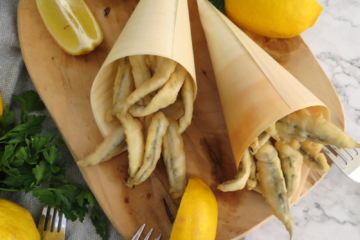 Appetizers and Snack, Fish, Pintxos (Tapas)
Boquerones fritos or Spanish fried anchovies are one of the most famous dishes if you visit the south of Spain. Fresh anchovies covered with a thin flour layer and deep-fried in hot oil.
Europe
Do you want to know where to eat best empanadas in Baiona, Galicia? With no doubt at La Pintora.
An awarded bakery in Baiona, Galicia.