Tag:
Mackerel
Appetizers and Snack, BBQ, Fish
Easy mackerel ceviche spring version. Mackerel, strawberries and orange juice, fresh and seasonal spring ceviche.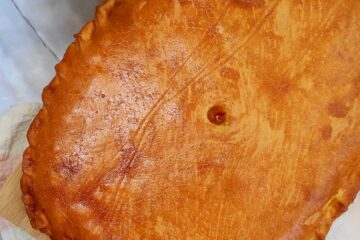 Bread, Fish
Mackerel empanada, Galician empanada or Empanada Gallega, I usually make it with canned tuna but last year I tried to make it with fresh mackerel… and the result was amazing.
Homemade easy dough and a juicy vegetables and fish filling, the result is amazing.