If you want a different way to eat fish and vegetables, this fish pie with cauliflower béchamel is a great idea for this winter.
A delicious and healthy fish pie that is easy to make. Also, you can adjust the fish and use codfish or salmon if you prefer them.
Cauliflower Béchamel
Creamy, smooth and you will never guess it is made with cauliflower. Also, a great idea to add more vegetables to your dishes or just make a different version of them.
Let me know if you like it in the comments.
Fish pie with cauliflower bechamel
Course: Main
Cuisine: Mediterranean
Difficulty: Easy
Ingredients
2 medium size potatoes, sliced

½ zucchini, sliced

½ onion, chopped

½ leek, chopped

1 garlic, chopped

Olive oil

Salt and pepper

450 g hake or cod fillets

Cauliflower béchamel

½ cauliflower

50 g cashew or 2 tablespoon oats

500 ml water

1 tablespoon olive oil

Salt and pepper

½ teaspoon nutmeg
Directions
Preheat oven to 200ºC or 390ºF.
Place sliced potatoes and zucchini on a baking tray. Drizzle olive oil and season with salt and pepper.
Bake for 20 minutes.
In the meantime, separate the cauliflower into florets. Place in a medium-size pot with 500 ml of water and cashews or oats. Boil for 15 minutes or until soft with the lid on.
Heat 1 tablespoon olive oil a medium size pan over medium heat and fry the onion, garlic and leek until soft, around 10 minutes. Set aside.
When the cauliflower is soft, add 1 tablespoon olive oil, nutmeg, salt, pepper and 2 tablespoons of onion/garlic/leek. Blend all together using a stick blender or food processor until smooth and creamy.
Place the fish fillet on a baking tray, drizzle with olive oil and bake for 3-4 minutes. Allow to cool down for a couple of minutes.
Flake the mix and mix it with the remaining onion, garlic and leek.
Assembly.
Arrange a layer of potatoes and zucchini on the bottom of an ovenproof dish.
Top with ½ of the hake mixture and smooth out evenly.
Pour 2-3 tablespoon of cauliflower béchamel.
Add another layer of roasted potato and zucchini.
Top with the rest of the fish mixture.
Pour 2-3 tablespoon of cauliflower bechamel.
Cover with the remaining potato and zucchini slices.
Pour the rest of the bechamel on top.
Optional: Sprinkle with some cheese.
Grill at 250ºC for 5 minutes or until browned on top.
Serve and enjoy!
Notes
Store: You can store it in the fridge for up to 3 days.
You can find more fish recipes here.
Tools I used: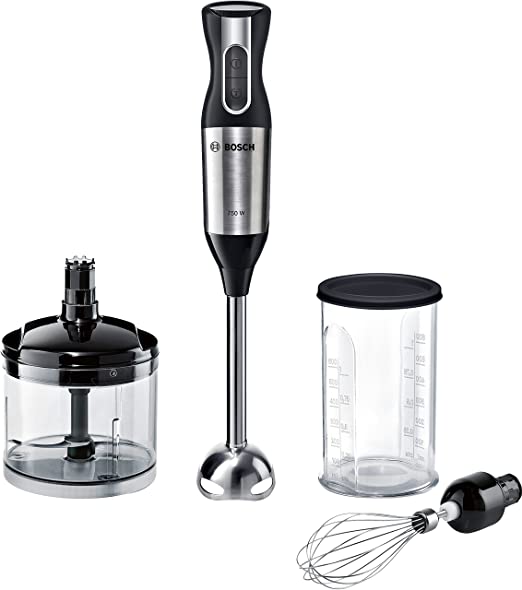 ---
This post contains affiliate links, which means if you buy something through those links I will receive a small commission at no extra cost for you. Thank you for your support!